PVC Four-Strands Pipe Extrusion Line
1.Low power consumption: The power consumption averages 100 KW/h of electricity per ton of pipes.
2.High daily output: The maximum output of 24 hours can reach 8 tons.
3.Easy operation: The four pipes work independently without effect on each other. It neednt stressing stick when adjusting them.
4.Independent vacuum and low power consumption: There is only one vacuum tank of 2.2KW for four pvc pipes.
SPECIFICATIONS FOR PVC Four-Strands Pipe Extrusion Line
Model
Pipe spec(mm)
Extruder
Max.output
(kg/h)
Main motor power(KW)
GWG32-PVC 4-Strands
Φ16-Φ32
GSZ65/132
250-300
96
GWG63-PVC 2-Strands
Φ20-Φ63
GSZ65/132
250-300
96
GWG110-PVC 2Strands
Φ63-Φ110
GSZ80/156
350-400
136
The machine list as follows:
| | |
| --- | --- |
| 1. PVC raw material Spiral auto Loader | 1 set |
| 2. High speed Mixer unit | 1 set |
| 3. Raw material Mixture Spring auto Loader | 1 set |
| 4. SJSZ65/132 Conical double screw extruder | 1 set |
| 5. Mould/Die head | 1 set |
| 6. Vacuum calibration tank (Four-out type) | 1 set |
| 7. Haul off machine and Cutting machine (Four-out type) | 1 set |
| 8. Stacker | 1 set |
| 9. PVC pipe Crusher/Grinder | 1 set |
| 10. PVC Milling machine/Pulverizer | 1 set |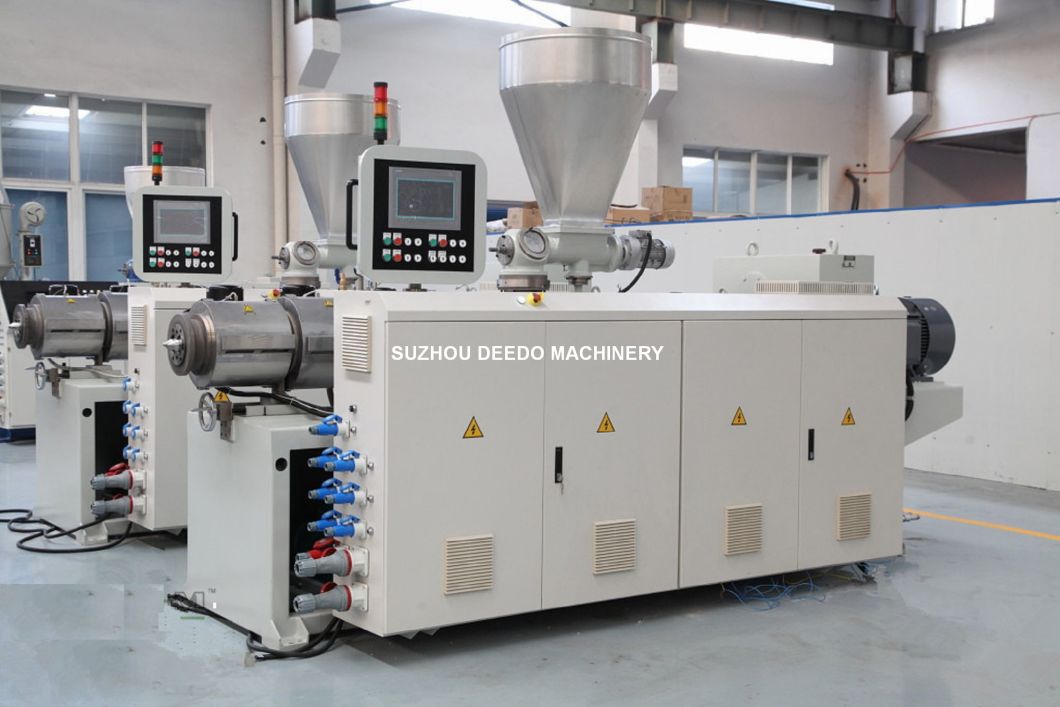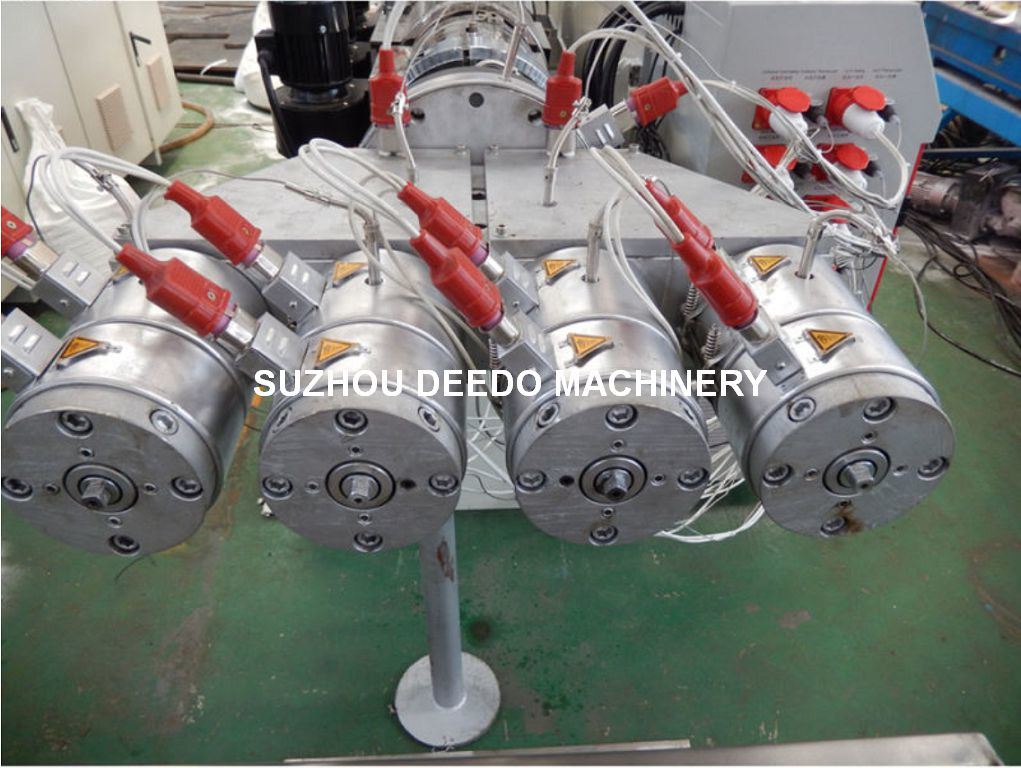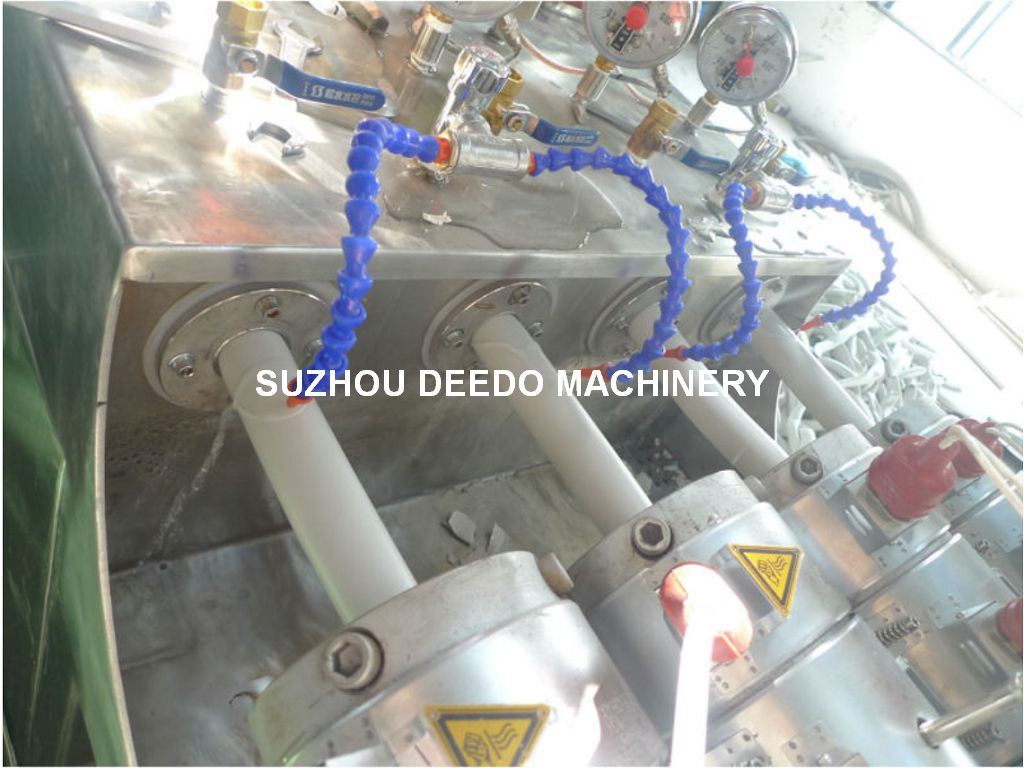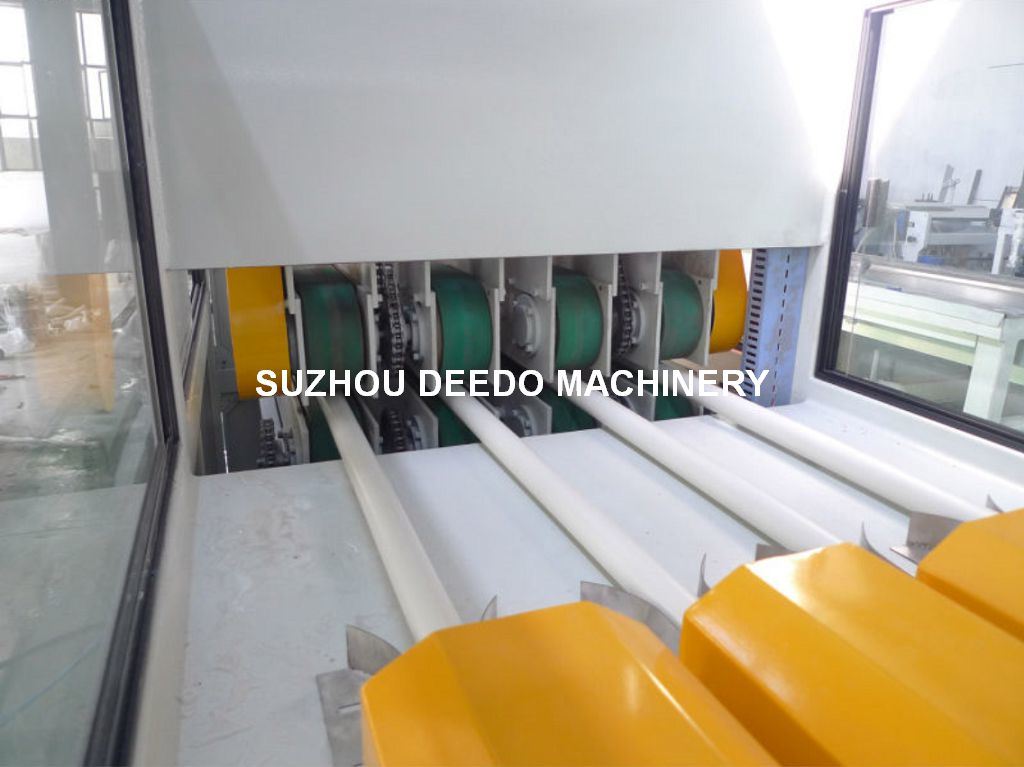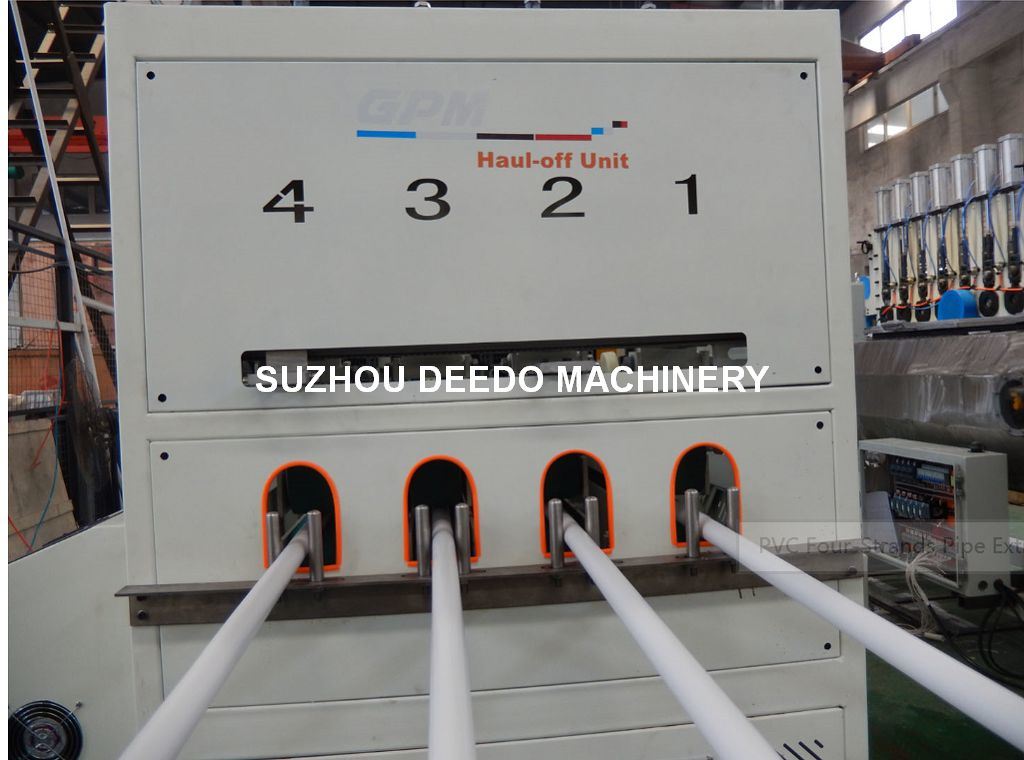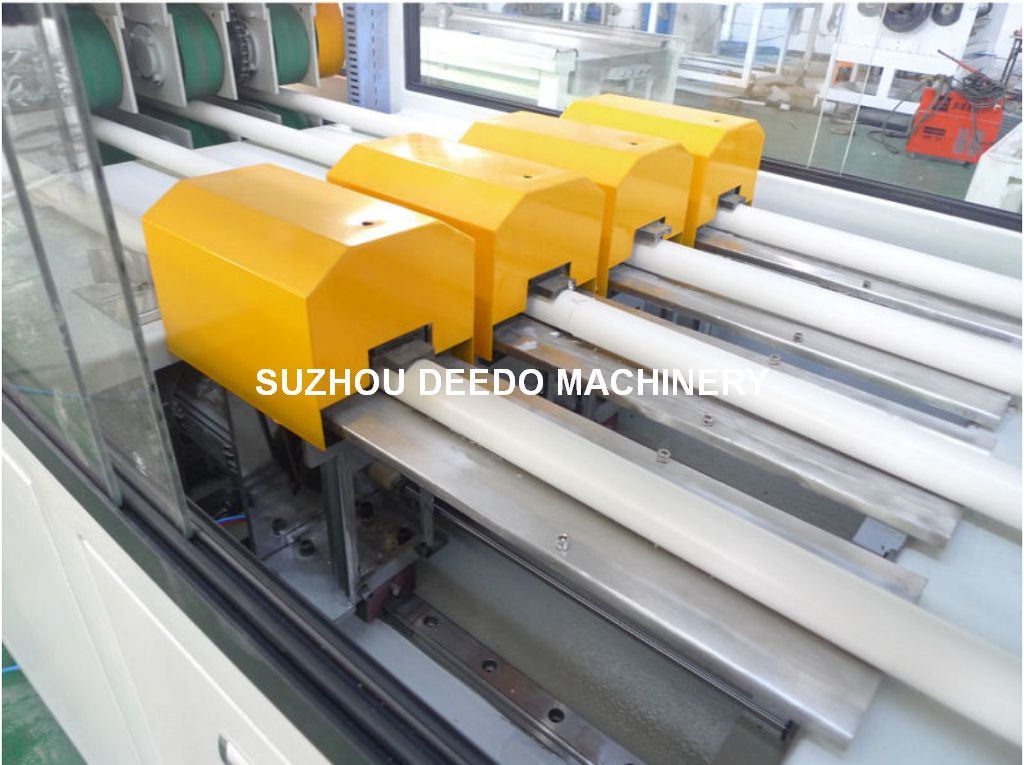 if you are interested in this machine ,please contact me:

mob:+86 13962461986