Ammonium sulfate irregular granules rolling extruder with CE certificate
Jiangsu Fuyi Machinery Technology Co.,Ltd. is one professional supplier of fertilizer granulator, which located in Changzhou city, Jiangsu Province, China. We have more than 10 years experience in granulation. Our company offers a wide range of machine sizes for high pressure granulating, which covers nearly all requirements of the clients. If your production is low,you can choose small type machine, if you have high production, you can choose one or more sets of machines according to your requirements.And certainly the process of granulating is wet.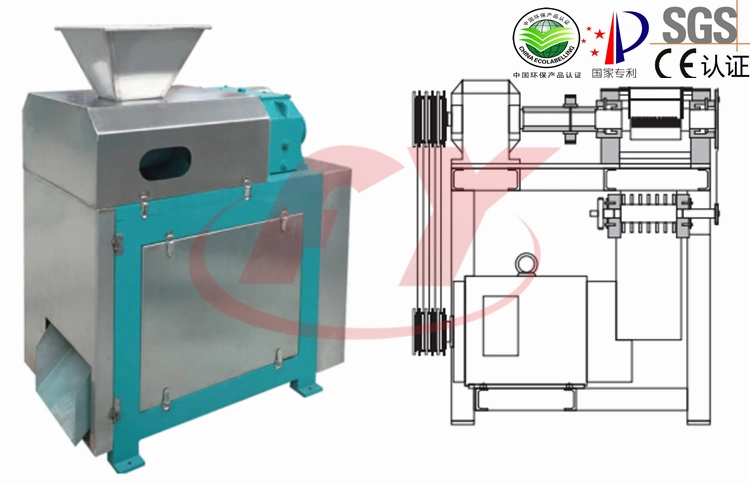 Overview
DG series double roller granulator adopts no-drying process granulating at normal temperature and once forming. It can produce 2-6mm irregular granules,Ø3.8-Ø10mm oblateness granules and all kinds of slice products. It is a multi-purpose machine and widely used to granulate the powder materials of fertilizers, medicine, chemicals, etc, especially suitable for the production of palletized fertilizers such as ammonium bicarbonate, carbamide, ammonium chloride, ammonium sulfate, potassium chloride, potassium sulfate, salt, binary, ternary compound fertilizers(Nutrient content 25%-53%), blended fertilizers and so on. Our company can tailor the chemical fertilizer production lines from 30,000 to 500,000 T/Y according to the requirements of the customers. The complete sets of the equipment are in compact layout process, scientific and rational, leading technology, energy saving, environmental protection without waste emissions, operation stability, and easy maintenance.
Technical parameters
Model
DG-200
DG-350

Motor power

15KW

30KW



Production capacity




Oblate shape 900-1300 kg/h, irregular shape 300-700 kg/h


Oblate shape 1600-2100 kg/h, irregular shape 900-1600 kg/h



Reducer




Adopt hard tooth surface dedicated reducer




Press roll




Forged with alloy steel, heat treatment in special process, the surface of press roll can be plated with hard chromium to have tustproof and wear-resistant treatment.




Rate of finished product




Oblate shape 60-92%, irregular shape 30-60%




Granular diameter




3.8, 4.2, 4.8, 5.5, 6.0, 6.5, 8, 10mm




Granular shape




Oblate, irregular, strip and slice




Moisture content




Inorganic materials 2-5%, organic materials 6-12% moisture




Working temperature




Normal temperature




Working medium




Ammonium carbonate, ammonium chloride, ammonium sulfate, urea, ammonium phosphate, calcium magnesium phosphate, potassium chloride, potassium sulfate, humic acid as well as all kinds of organic matters, etc.
Features
DG series double roller granulators are the key equipment for the production of pelletized fertilizers. It has the features of advanced technology, rational design, compact structure, novelty and practicality, low energy consumption, fit to relevant equipment, single or multi-machine combination. It can form continuous, mechanical production lines with 30,000T to 500,000T annual output; it can optimize the formula, adopts no-drying process, production in normal temperature and once forming products. The quality of its products is in conformity with the technical specifications of the compound and blending fertilizers. Especially, the double roll palletization of ammonium chloride, ammonium sulfate, ammonium bicarbonate, potassium chloride and other fertilizer fills a blank in China. It can produce all kingd of high, medium and low concentration dedicated compound and blended fertilizers. It is one new generation upgrade and update product of saving energy and lowing consumption in the compound and blended fertilizer industry.
Regarding the problem during the production process, like: yield is low, poor wear resistance roll, etc. Our engineering and technical personnel improve key processes, related technology & technical parameters after repeating test which increased wear on the roller, yield improved significantly. Friction coefficient is small between Materials and roller during the production process, low temperature rise, energy consumption & no pollution.
Various of rollers and applied examples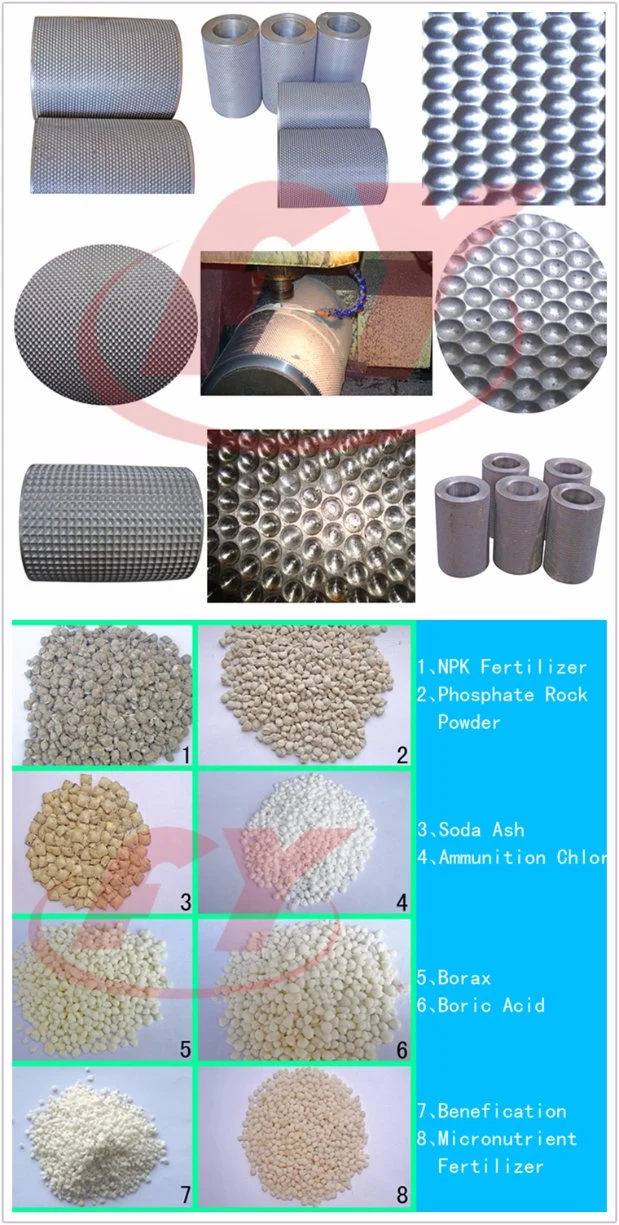 Layout of Fuyi granulating processes
We can design different diagram for different clients, we need to design the layout according our clients provide us some basic information about the size of their factory, and how do they want to place the equipments. Our target is making the process more simple , more easy, more economic and more effective.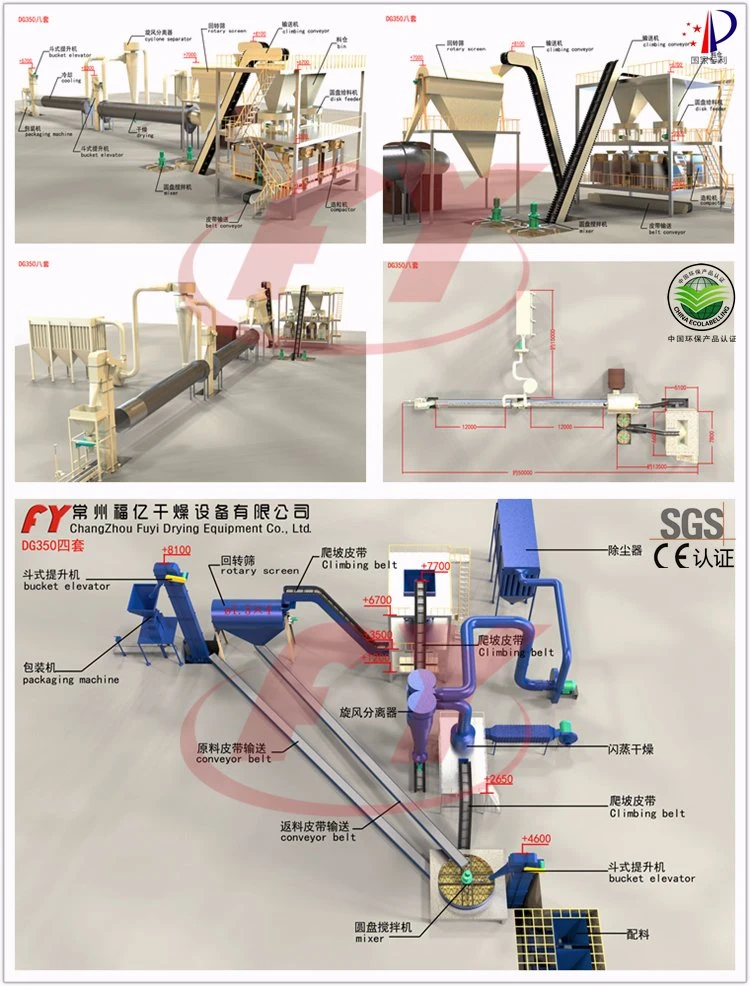 Parts of one whole set of granulating line
In addition to the pellet machine,we can also provide the whole supporting equipment of granulating process to help you finish the granulating much better.
Such as the mixer,feeding machine,the crush machine,the screening machine,drying/cooling machine,conveyor,control cabinet and so on.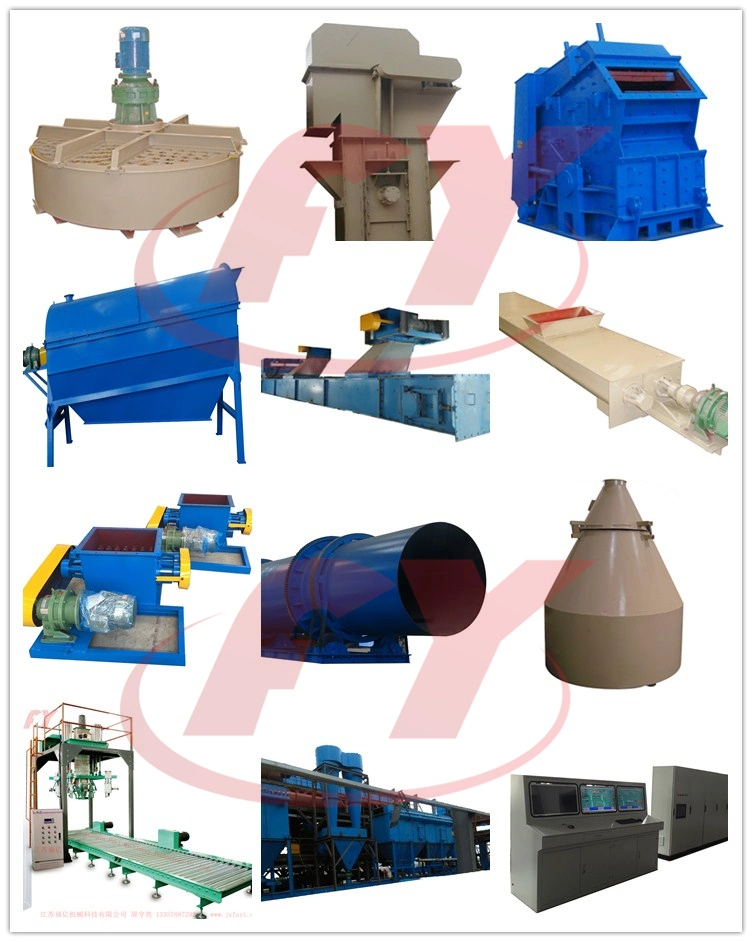 Services
Fuyi has designed and manufactured roller presses and equipments for briquetting and compacting NPK fertilizer, powder, chemical, minerals, etc, since 2006. We take care of green field projects as well as of existing plants. Our services cover material tests, process layout, engineering, and supply of complete granulating plants or key equipments, guidance of installation and commissioning, training.
Also, the company manufactures and supplies equipment for drying equipments and dust collector machines.
Extensive experience and best quality production facilities guarantee a smooth workflow from start to finish.
Because we can not upload more pictures,if you are interested in our company's products,please send email to me,I will use a professional attitude to serve you.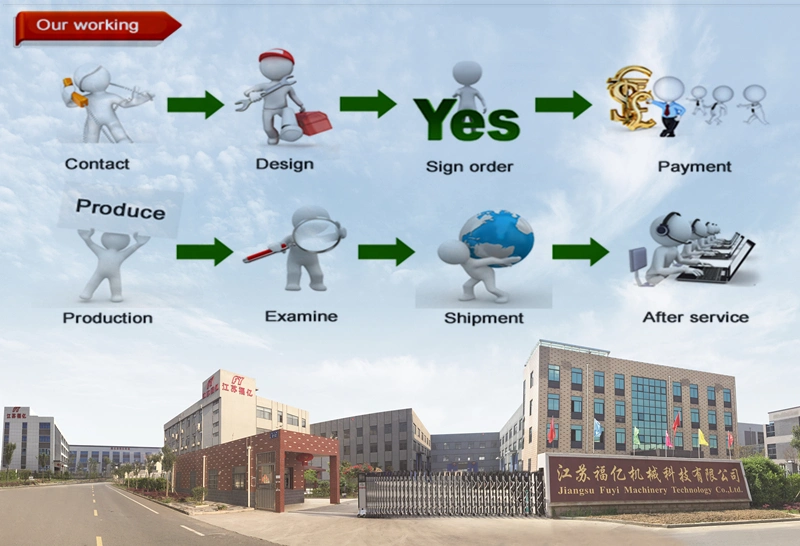 Q:Do you provide the installation service after ordering your machines?



A:

As for the single machine, we provide the users instruction.




As for the production line,we provide the professional construction drawing, and arrange the engineer guide the user install the machines.Help the user train the skilled workers.
Q:Can you be sure the wearing parts supply in future?
A:We promise to provide the wearing parts to user in future.
Q:How about the warranty of our machines?
A:Our production line, and single machine's warranty is 1 year.
Q: Do you allow us to visit your factory for try some machines?
A:We warmly welcome the clients to come to our factory for trying each machine.
Q:Can we see some fertilizer plant with your machine?
A:We can take the customer to visite some fertilizer plants with our equipements.
Welcome our sincere clients come to visit our factory!!