Company information :
Qingyun Xinyang plastic masterbatch Co. Ltd, a leading masterbatch manufacturer in China, has been providing local and world plastics industry with color concentrates, additive masterbatches and specialty compounds since 2009. Continuous investment in new equipment and renovation of technology played an important role in achieving annual production capacity of 65,000 tons of quality color masterbatches .
In its laboratory, R&D being quality essential for growth, the specific needs of each application are identified and extensive development projects are carried out. Evaluation is performed in state-of-art testing equipment and machines for optimum performance by an expert team of specialized engineers. They work with dedication to ensure timely development of new products.
The company has always adhered to scientific and technological leading and innovative development philosophy, constantly striving to grow and improve, keep improving, and constantly launch more and better products into the market.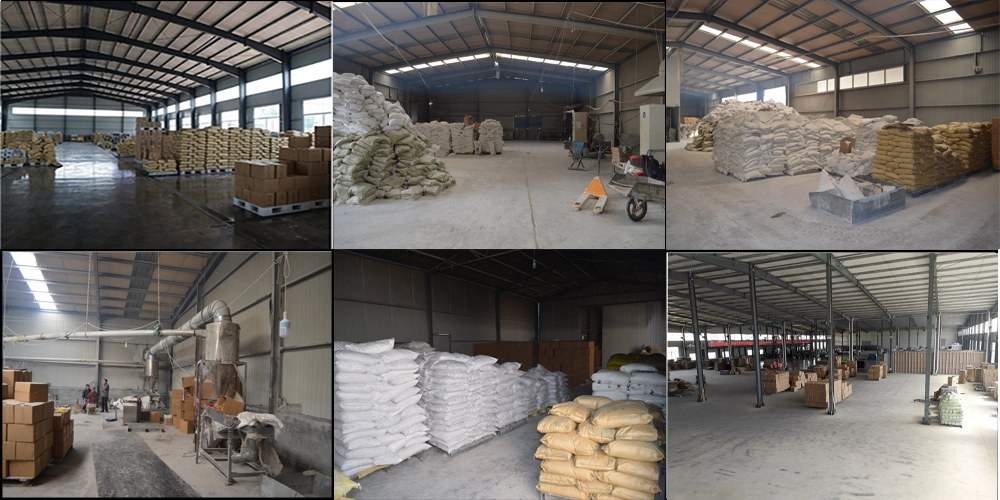 Product Description:
Masterbatch is a kind of plastic additive used in the production of plastic products, its main function is plastic products coloring, defoaming and cost reducing, as well as achieving certain special functions and uses of plastic products, such as: corrosion resistance, UV resistance, antistatic, anti-aging, fragrance, flow pattern and so on.
The mesh of BaSO4 can reach more than 10,000 mesh, and the transparency of products can be maintained to the greatest extent.
Xinyang implements mass scale production for Filler masterbatch series to fully integrated carbon black with resin carrier, which is more fit for final product performance requirements like opacity and dispersion.
Specification of this BaSO4 Filler Masterbatch
BaSO4 Content: 80%
Carrier: LLDPE
Compatibility: ABS HIPS PP PE
Certification: RoHS FDA REACH
Dosage: 1% - 50%

Product Application:
Our products are widely used in blowing film, injection molding, blow molding, wire drawing, tube drawing, pipe, sheet, food industry,etc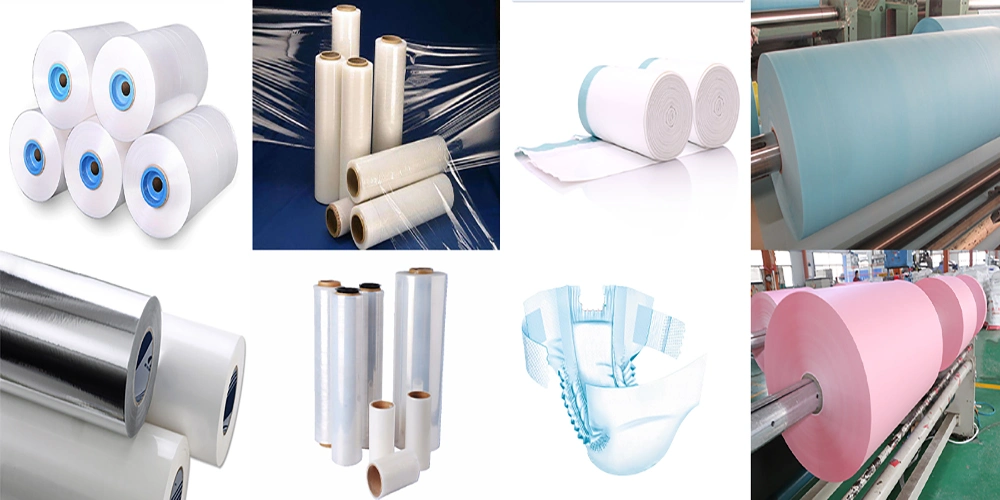 Packaging & Delivery:
Product package:1.We generally make 1-2kgs per small bag by accurate weight, it will be very convenient for the customer using. It's very easy to handle the dosage.
2. 25kg/bag, with paper-plastic composite bags.
Loading: one 20GP' container can hold 27 tons without pallet, can hold 20 tons with pallet.
Delivery Time :5-7 working days after confirmation.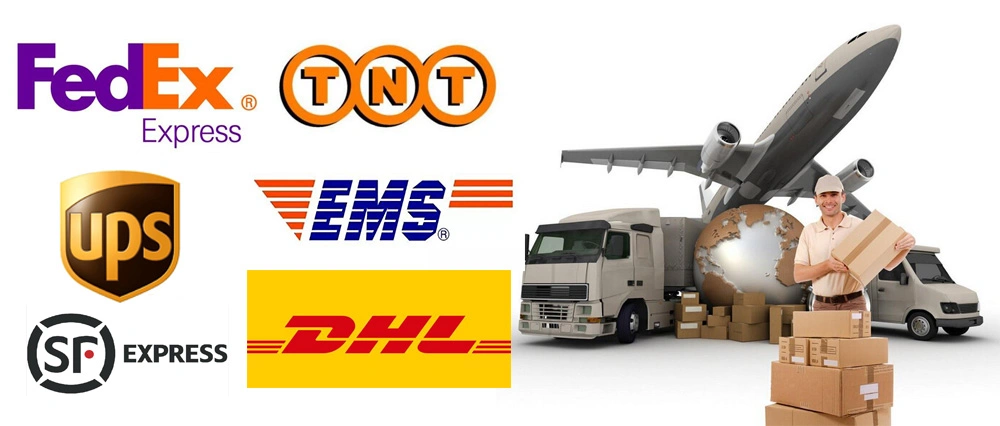 FAQ:
Q1: Have your product quality been approved by third party?
A:Yes,all products are strictly tested by our QC,and approved by third party like SGS.So we can gurantee the good quality.
Q2: Do you accept sample order?
A:Yes,we accept small order from 20g,200g and 2kg for your evaluation quality of our goods.
Q3: How long will you deliver the goods on board ?
A:Within 5-10 days after order confirmation.
Q4: How about your payment?
A:T/T,L/C,D/A,D/P ,western union.
Q5
:How long the masterbatch could be stored?
A :If stored under a dry and cool environment, the quality of masterbatches will not change even after a long period store,for the pigments fixed on
the carrier resin which stay in a closed state.
Certification: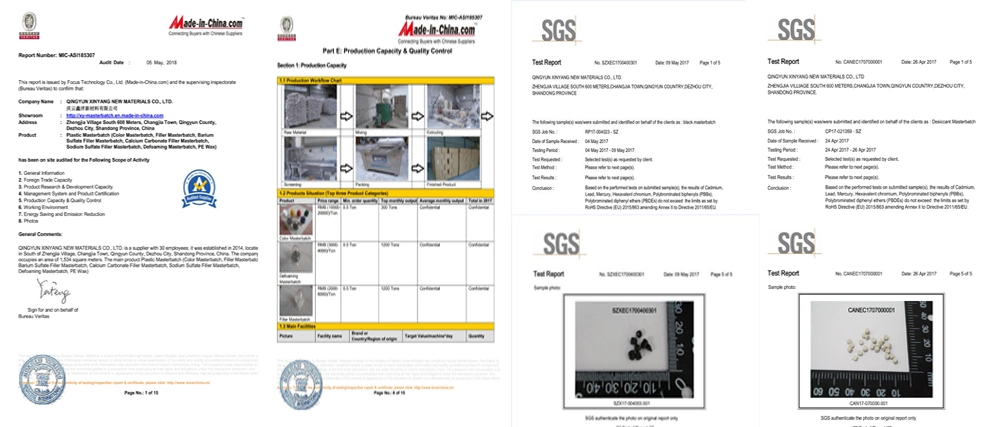 Contact us: