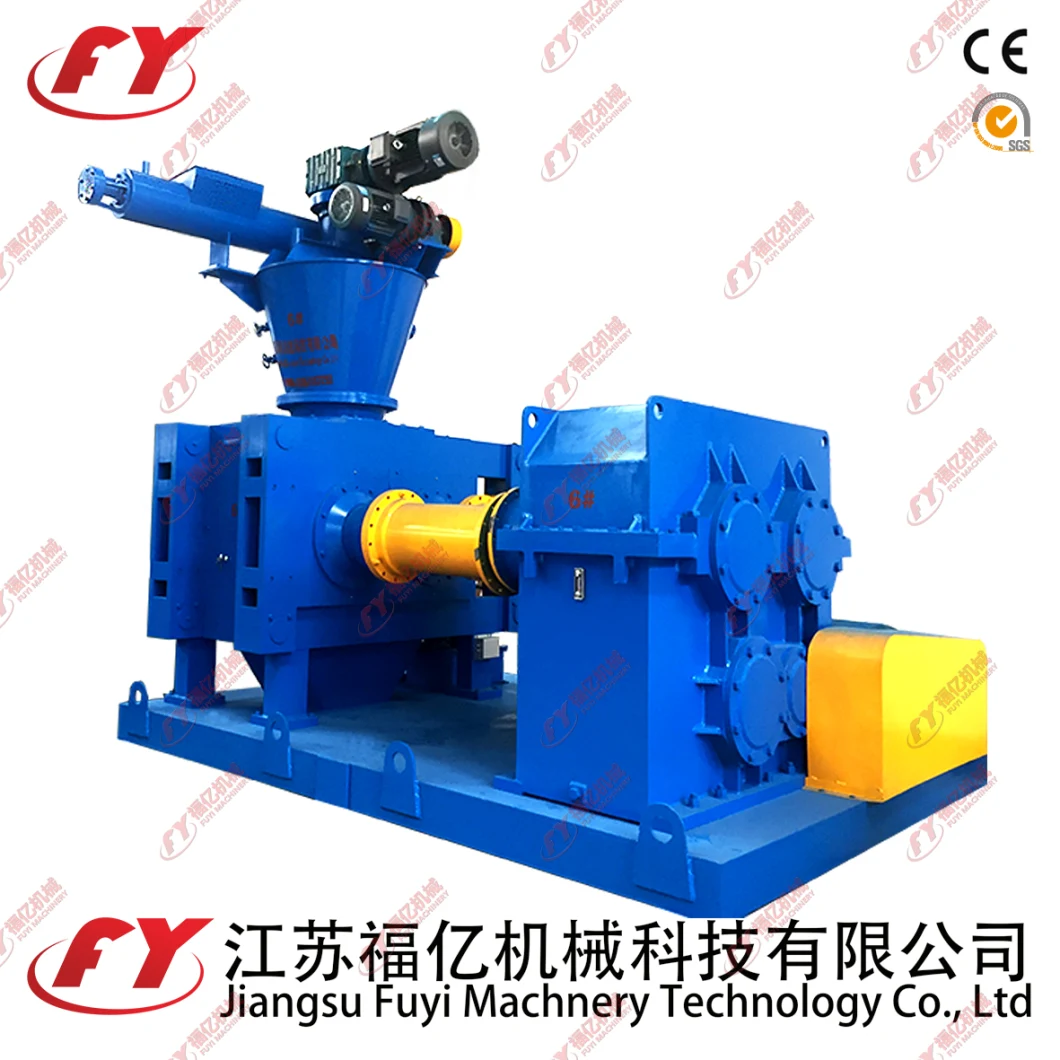 Introduction
DH series dry roll press granulator adopts dry rolling technology to compress the powdery materials with moisture content ≤ 5% into pieces or tablets, then going through the processes of breaking into granules and screening to make the lump materials into granules that meet the requirements of application. Dry roll press granulator mainly depends on the manner of external pressure to force the material going through the gap between two relatively turning rollers to compress into laminar particles. During course of roller pressing, the real density of materials can increase 1.5~3 times thus reaching certain demands of granular strength..
Applied materials: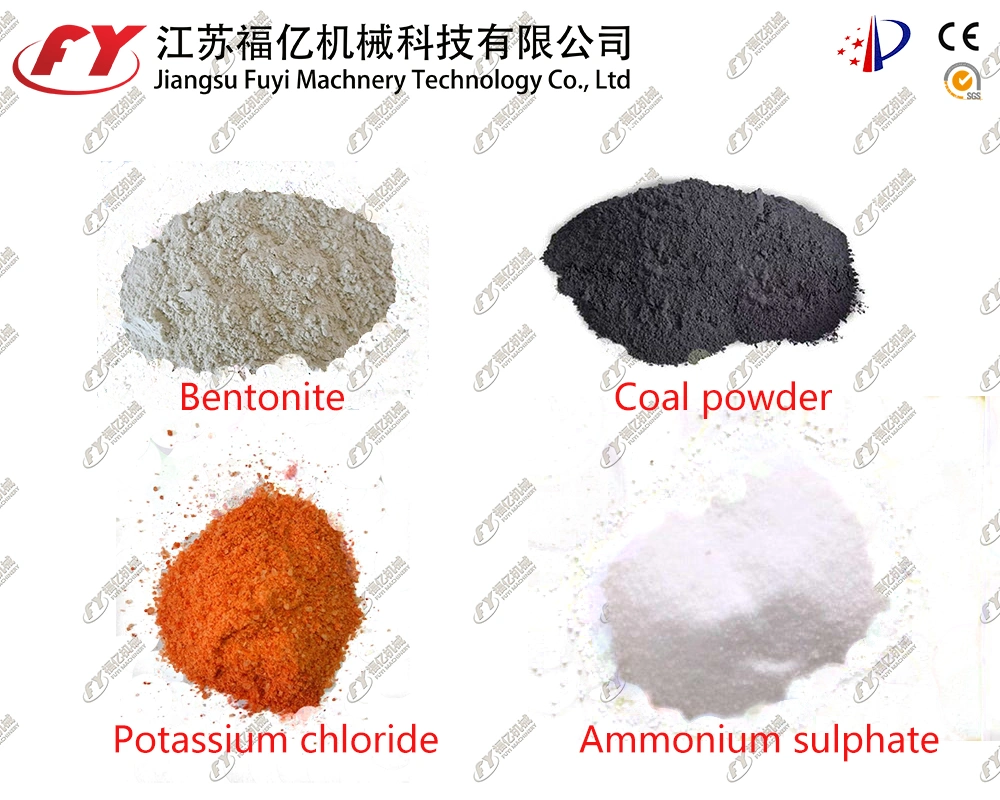 1.Fertilizers
: Potassium sulfate, Potassium chloride, Ammonium sulfate,Ammonium chloride, Russian Red potash, Potassic fertilizer, NPK, Potassium nitrate, Manheim SOP, MAP, DAP, Ammonium bicarbonate, Ulexite, Phosphate rock.
2.Powders
:
White carbon black, Zinc sulfate, Clay, Bentonite, Coco peat, Antioxidant, Bromochlorohydantion,Sodium formate, Potassium permanganate, Wormcast, Sodium cyanide, Sodium dichloroisocyanurate, Cyanuric acid, Calcium hypochlorite, Calcium oxide, Limestone, Brown coal, Zinc oxide, Steel slag, Lead oxide, Strontium sulfate, Potassium carbonate, Carbonate strontium, Calcium chloride, Dicalcium phosphate, Sodium metasilicate, Sodium silicate, Cryolite, Aluminum fluoride, Aluminium oxide, Rubber additives, Silica, Calcium aluminate, TSP, SSP, Carnallite stone, Metal powder, Fillers, Feed additives, Nicotinic acid, Nicotinic acid amine, Pharmaceutical intermediates, Steel-making additives, Melting agent, Swelling, Alumina powder, Desulphurized gypsum, Environmental protection materials. etc.
Granules picture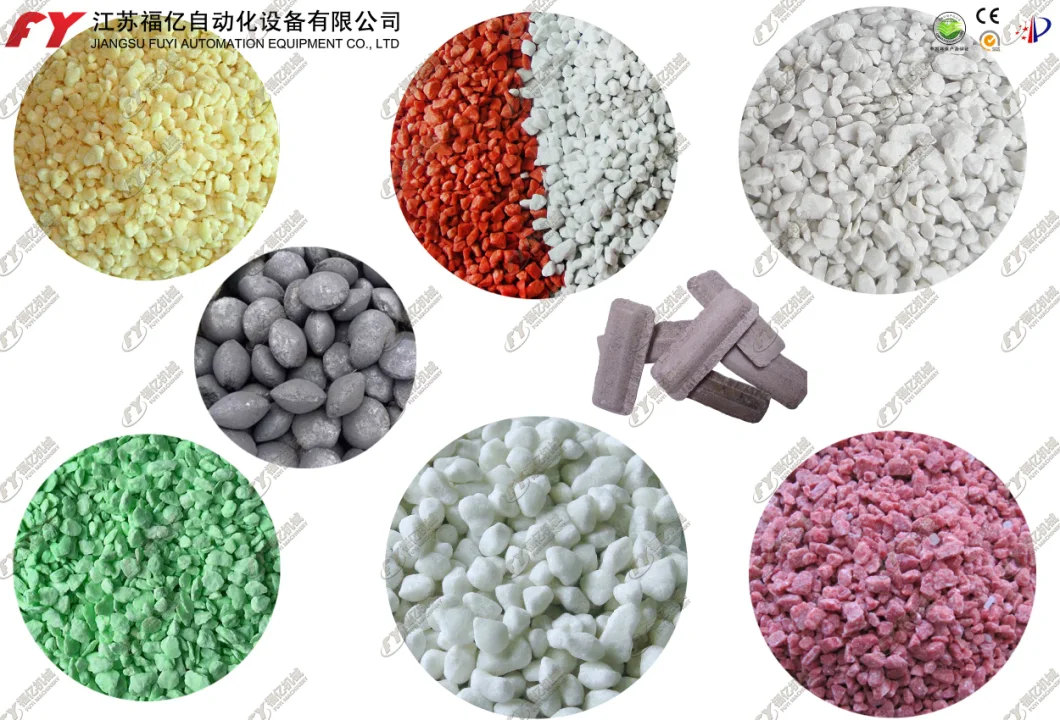 Working process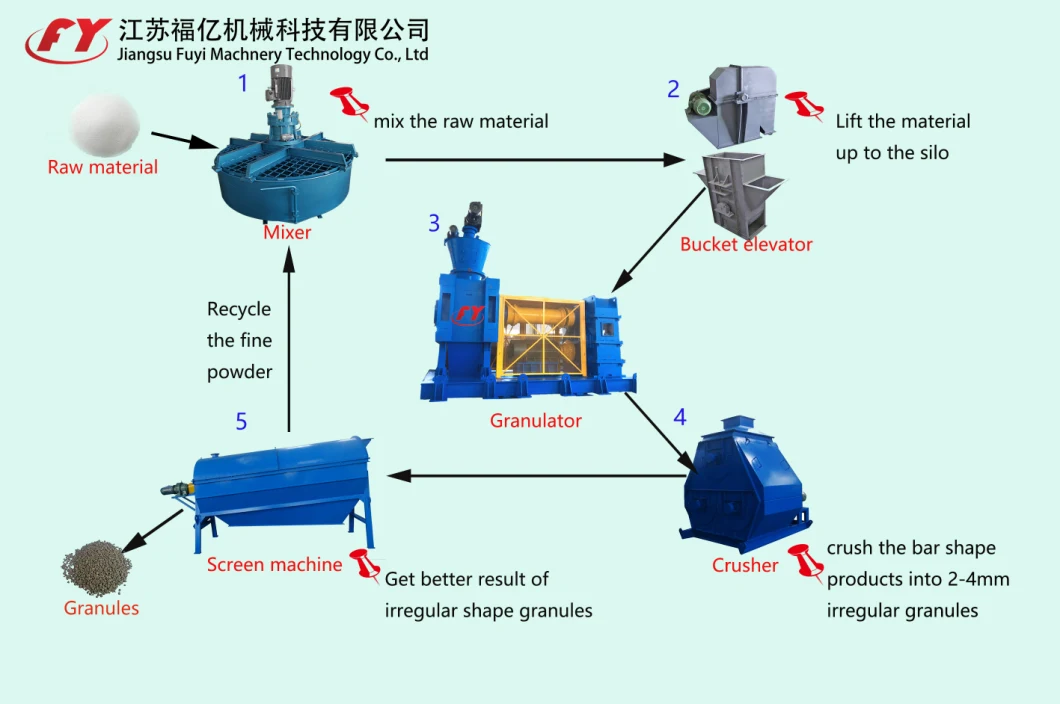 1). Use belt scales to weigh each raw material according to formula.---
Batching system
2). Use mixer to the raw material for more uniform feeding.---
Mixer
3). Use bucket elevator lift the material up to the silo.----
Bucket elevator and Silo
4). The DH SERIES COMPACTOR compress the raw material by double rollers, it mainly depending on the mechanical pressure to compress the dry powder, so the hardness of granular is very high.---------
DH SERIES compactor (including three parts: dosage screw feeder, forced feeder and flaking machine.)
5). Then we get the bar shape products.
6). So we need a crusher to crush the bar shape products into 2-4mm irregular granules.----
Crusher (you can decide the size of granules, we will design the size of crusher mesh.)
7). Finally, we will use rotary screen to sieve the final products, the unqualified products, such as dust, big granular and very small granular will be recycled for the next time granulation process. You will get the qualified 2-4mm irregular shape granules successfully.--------
Rotary Screen
8). Next we use the second time rotary screen, the purpose is we want to get better result of irregular shape granules after second time screening, the appearance of irregular shape granular will looks more beautiful. -------
Second Time Rotary Screen (if you don't need this, you can delete this process.)
9).After second sieve, the granule enter into the rotary drum for coating.You can spray some liquid or powder on the surface of the particles to avoid clumping.-------
Coating machine
9). The last step is packaging machine. This machine will help you pack the final granular into bags. ---
You can choose 25-50kg/bag Packaging Machine or TON-package machine(800-1000kg/bag)
10). Workshop dusts mainly come from the crusher, screening and discharging port of bucket elevator, in order to effectively remove the dust, this process uses two stages of dust removal. A cyclone dust collector is used to remove the larger particle dust, and then the bag dust filter is used to remove the residual dust. The dust from the dust collector will return to the granulation process by scraper conveyor.------
Dust collecting process.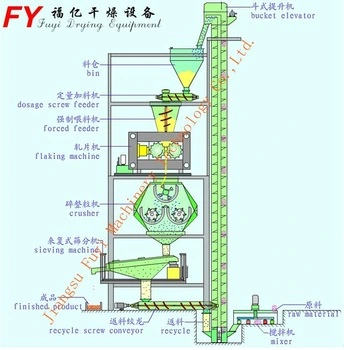 Model

DH360

DH450

DH650

DH850

DH

1050

Roller diameter (mm)

φ360

φ450

φ650

φ850

φ1700

Roller speed

(rpm)

10-25

10-25

10-25

9-16

8.5-14.5

Max rolled sheet thickness

(mm)

8

12

16

25

36

Finished product output

(Kg)

900-1300

1800-2500

3500-4000

6000-8000

12000-16000

Granular size (mm)

2-5

2-5

2-5

2-5

2-5

Main unit power (KW)

30-37

55-75

90-110

220-250

400

Total installed capacity

(

KW)

55

90

175

400

850

External dimension

(mm)

2350×2000×2600

2600×2200×2900

3600×2800×3200

5000×3800×4100

5

500×6

4

00×

48

00

Total weight

(t)

7

10

21

46

98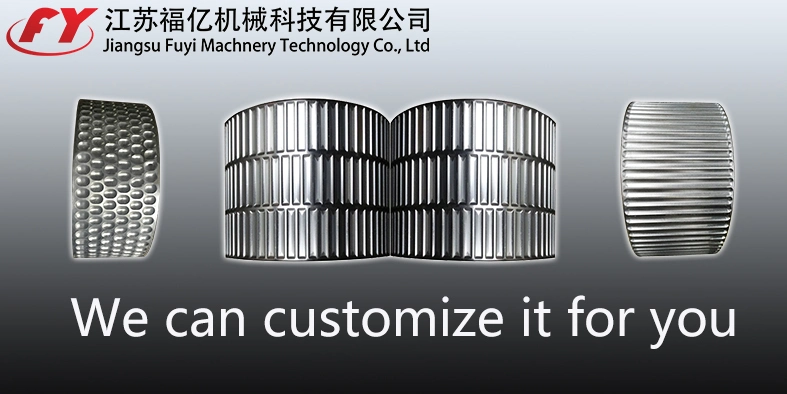 Feature
Granular strength can be adjusted by adjusting the pressure of roller, control strength of final products.
Cycle operations to achieve continuous production. High yield of finished products.
Materials are force to compress molding by mechanical pressure, without any additives, the product's purity is guaranteed.
Dry powders are granulated directly without follow-up drying process, the existing production process is easy to convergence & transformation.
Granular strength is high, compared with other granulating methods, the improvement sof bulk density are significant,especially for the occasion where increase the proportion of product accumulation.
A wide range of raw materials can be used, granular strength can be freely adjusted according to different materials.
Compact structure, easy maintenance, simple operation, short process, low energy consumption, high efficiency, low failure rate.
Control environmental pollution, reduce waste and powder packaging costs, and improve product transport capacity.
Feeding device adopts frequency adjustment control, high automation ,one can control multi-machine, has the features of low labor intensity and long term continuous operation,etc.
Major transmission components use high quality alloy material. stainless steel, titanium, chromium and other surface alloys which greatly improved wear resistance, corrosion resistance, high temperature and pressure capabilities, so that this machine has one long service life.
Layout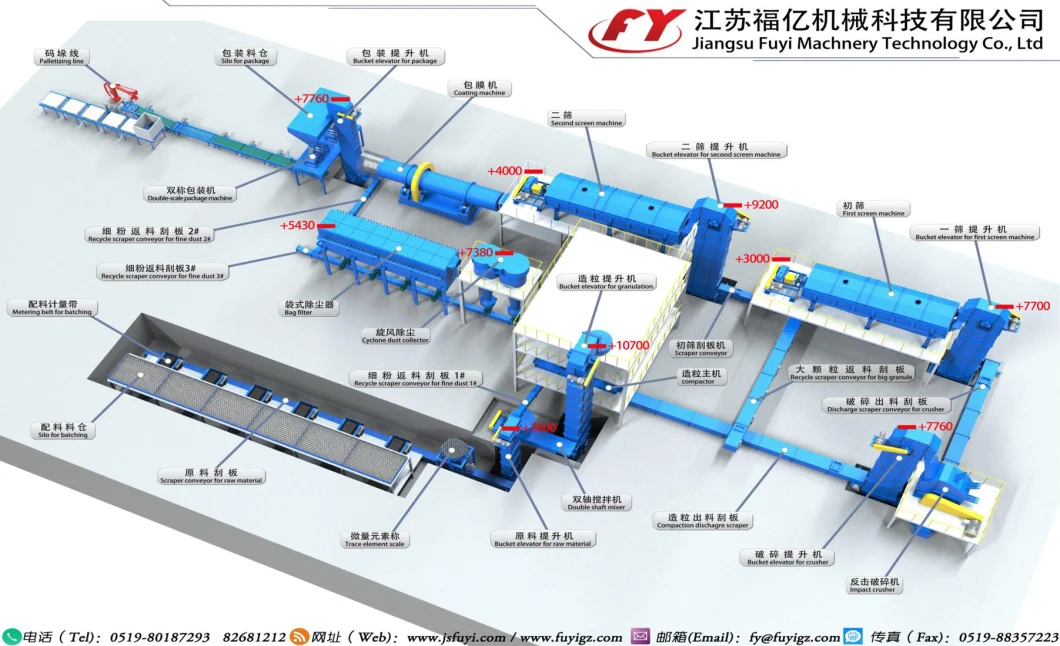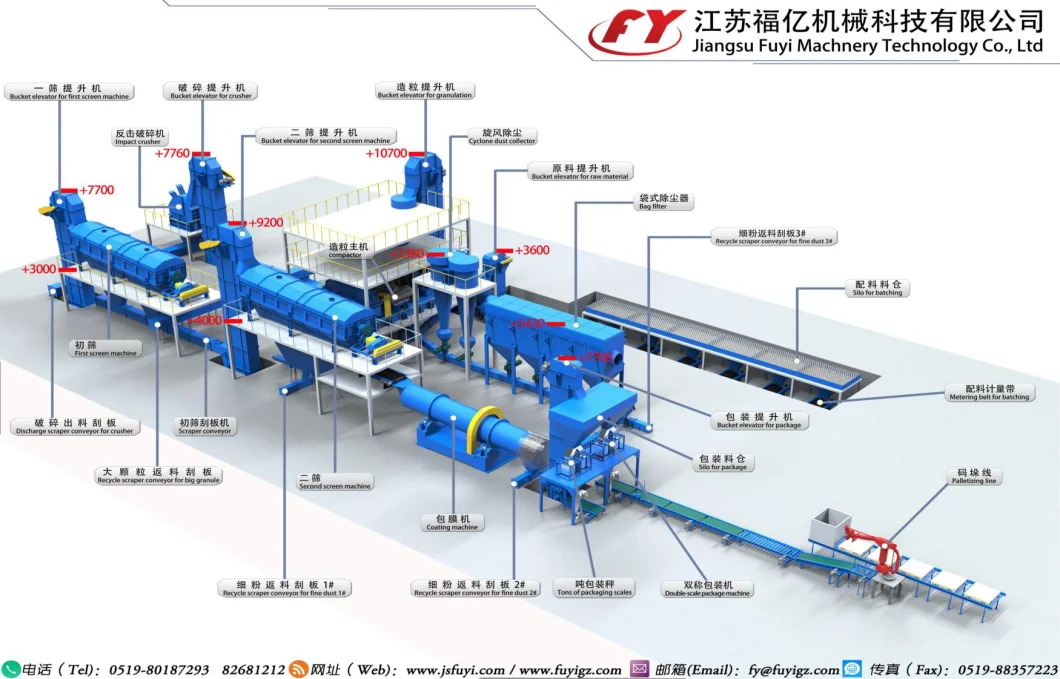 Customer installation site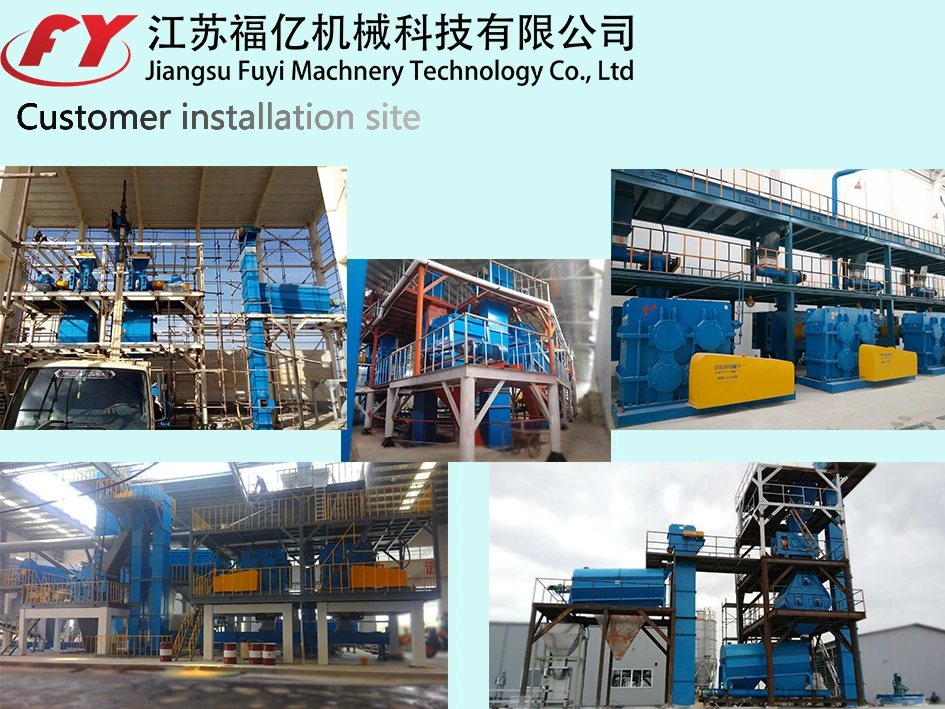 Service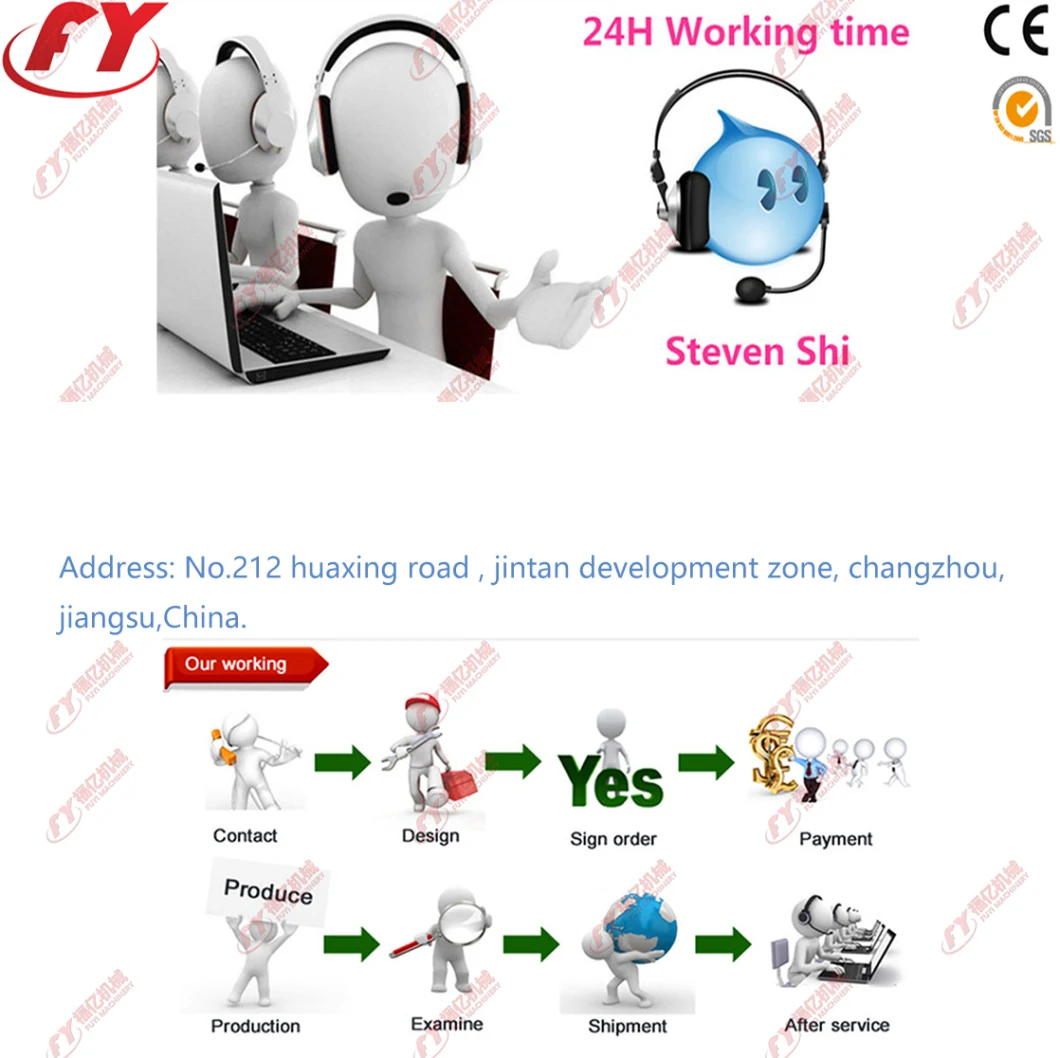 Q
&A