Plastic Peld PP Pet Recycling Extruder Granules Making Machine PE PP Film pelletizing line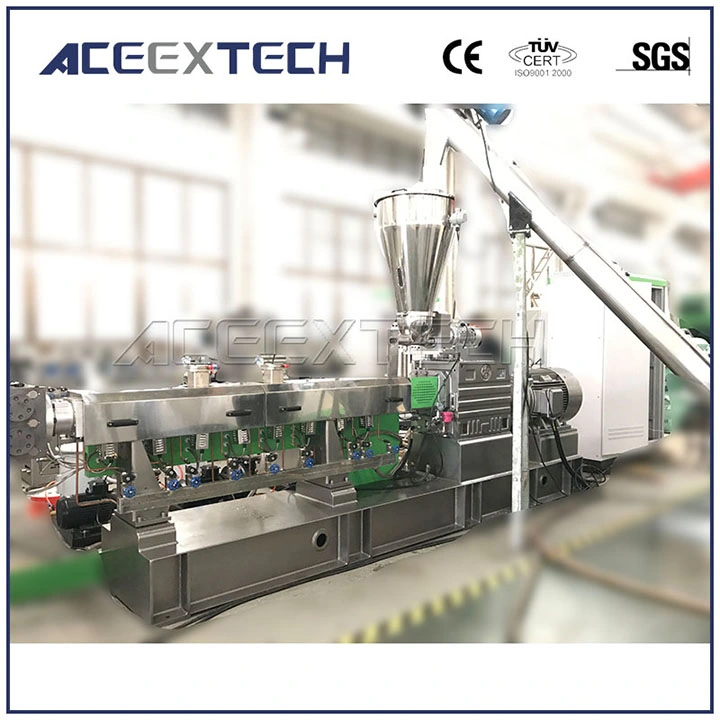 1.
Description
Twin screw extruder recycling & pelletizing system are applied to the waste materials,which needs high processing performance of melting,volatilization,filtering etc.,mainly works for the job of PET scraps recycling and re-pelletizing.
To slow down IV value reducing during PET scraps recycling,not only impurities,such as PVC content,moisture,etc.,but also precise recycling system and reliable equipment configurations are necessary to put in the solution.
2
. Pre-processing equipment required according to the condition of various PET scraps;
Special designed compactor applied to handle low bulk density scraps,such as film,filament,etc
Pre-crystallization system is required to pre-dry PET regrinds,flakes to guarantee final productions quality.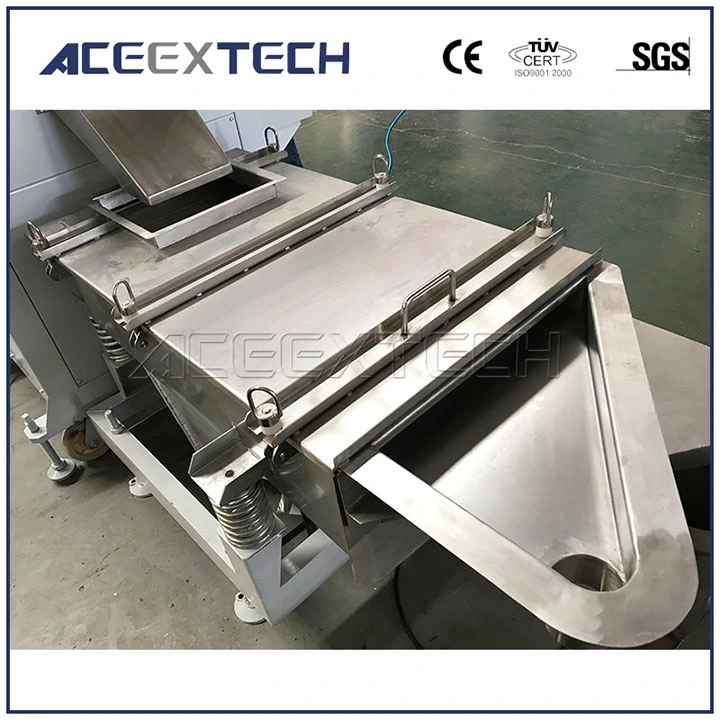 Specifications
:
Model Name

A

CT

Series

Recycling Material

Waste film, filament, flakes, and regrinds of PET etc.

Final Product Shape

Pellets/ Granules

System Composition

Lifting-type drying hopper, Screw loader, Volumetric twin screw metering feeder, Twin screw extruder, Electric control system, water cooling strands pelletizing system.

Output Range

350kg/h-800kg/h

Feeding Device

Screw loader (standard)

Screw Diameter

71.2/91mm (standard)

Screw material

38CrMoAlA nitride steel( SACM-645), bimetallic ( Optional)

Screw L/D

36

Barrel's Heating

Ceramic heater or Casting Aluminum heater

Barrel's Cooling

Water cooling through cooling system

Vacuum Degassing

Double vented degassing (Standard)

Pelletizing Type

Strands pelletizing

Voltage Standard

Depending on project's location

Delivery Time

60 days after order takes effect.

Warranty

13 months since date of bill of lading

Technical Service

Project design, suggestion on factory construction, installation and commissioning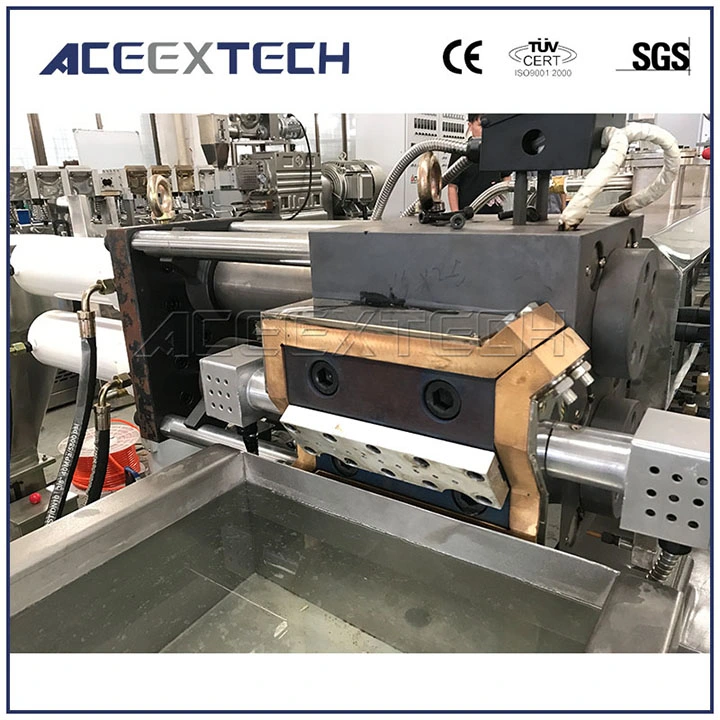 Main technical parameter:
Machinery Size

Data of Compactor

Data of twin screw extruder

Throughout rate(Kg/hr)

Efficiency Volume(Liter)

Motor power(Kw)

Diameter of screw(mm)

L/D

Motor power(Kw)

ACT800/75

800

90

71.2

36

132

350-450

ACT1000/95

1000

110

91

36

200

500-600

ACT1200/95

1200

132

91

36

250

600-800
Why choose us?
Intelligence and controllable system
Intelligence Start:One button only
Following set logistical sequence and materials processing requirement,interlocked system modules can start by"one button only",to avoid mistake or fault occurred by manual operation.
Intelligence Stop:One button only
Each related modular part in ACT system available to shut down by only one button,to protect whole ACT system fromfault off hand operation.
Emergency Sop
Emergency stop function is available in ACT system in case that uncertain risk occurred during machine running.
System program remote monitoring and transmission
system
Ethrnet+Bluetooth
Both are available for ACT system realizing functions of remote monitoring and information transmission.
Protection system
Life safety protection
ACT system fully understanding safety issue during the actual operation step.Each operating position and rotating part equipped with electrical safe switch,to guarantee producing process safely and ensure clients staffs life safety from potential risks during machine's running.
Plastic performance keeping
Thanks to precise temperature controlling and optimized plasticization design,ACT system ensure the reliable quality output of plastic granules.
Protection of over-heating to compactor
Following the logistics of each modular part in ACT system and with well understanding on each recycle specification ,ACT system can guarantee related recycles with optimized pre-heating and compacting conditions in the compactor,preventing plastic recycles from overheating or degradation in the compactor.
Service and support
Overseas installation and training are available;Machine warranty with spares in stocking and in-time delivery.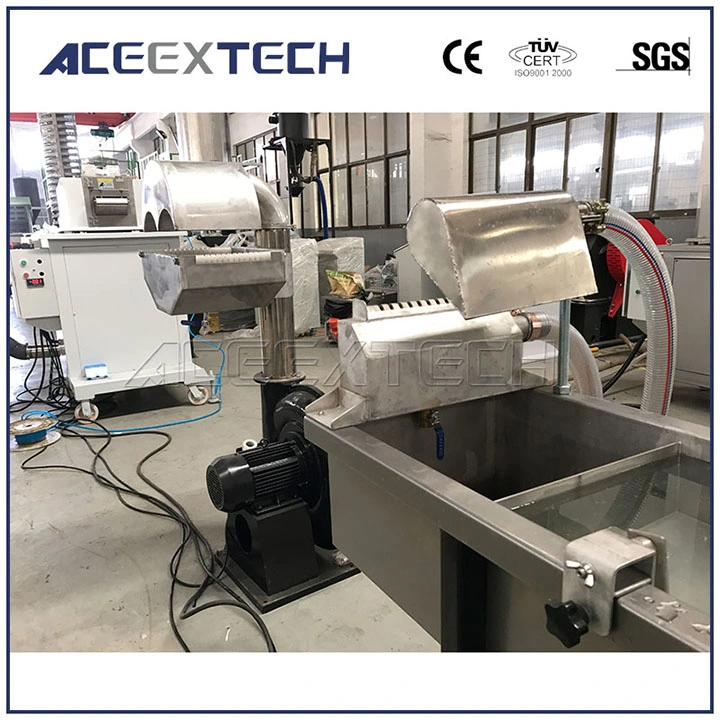 Advantages of ACT compacting and pelletizing system
Combine crushing,compacting and pelletizing steps in one system,less-labor cost;
Higher efficiency feeding,suitable to film,filament,raffia,foaming materials;
Higher output and lower energy consumption.
Other benefits
Lower investment cost for a high quality and durable machine;
Low energy consumption with high production output;
Fast machine delivery and installation:Aceextech produces on an average of 10 sets of plastic machine per month and can deliver the machine faster than most manufacturers.
The regular delivery time of an Aceextech recycling machine is 30 working days.
Contact to Aceextech:
ACEEXTECH MACHINERY CO,LTD-ACE
Tel:+86-512
58620105
Fax:+86-512 58620107
Tel:18021237973
Add:No.18 Yufeng Road,Nanfeng Town,Zhangjiagang City Jiangsu,21562