Granulator Machinery ,This machine can compounding PVC/EVA and other material,machine with wind-cooling die face for the PVC/EVA material.
You can compounding all the powder material together with a high speed mixer and then send to the machine to produce pellets, or you can send the rigid material directly into the feeder to produce the pellets.
These kind of material can not use water, if there is water in the die ,the die will be block up, so it must be use wind to cooling the die, and the extruder screw is special designed for such material.
Machine process way: High speed mixer----rotary charger----hopper/feeder----Extruder--wind cooling hot die face pelletizing system----wind transmiss system----Silo
Customer can choose to use high speed mixer, rotary charger or not, you also can send the material directly into the hopper/feeder by mannal. We can add one alarm in the hopper, when there is no material in the hopper, it will alarm, and then you can add the material again, so that you won't worry about if there is material in the hopper.

Machine detail parameter
Item NO.

Item name

Quantity

Power

1

Hopper

1set

--

2

SJZ51/105 Conical twin-screw

screw extruder

1set

15kW

3

Hot cutter mould

1set

--

4

Wind-cooling rubs surface hot cutter

1set

1.1kW

5

W

ind transmission system

1 set

2.2kW

6

Silo

1set

--

7

Electric control cabinet

1set

--
Layout of the machine line





1. Main machine 3. wind-cooling surface hot cutting system 5. Cyclone separator
6. Wind-cooling vibration 7. wind transmission system 8. Cyclone separator
Wind transmission system 9. Silo

Project Summary
NO.

Item.

Spec.

1

Material

EVA/pvc

2

Capacity

output:50-100

kg/hr

3

Final products size

2.5mm

4

Electricity power

380V 50HZ 3P

5

Installed power

40

KW for whole plant

6

Power consumption

60%

of installed power

7

Plant area

>

36

Square meter
>

3

meter height
Estimate line size:

6m(Length)* 2m(Width)* 3 m

(Height) we can make the line turn as U or L shape to fit the buyer's plant

8

Manpower

2-3

Persons required

7

Payment terms

30% by TT as deposit; Balance paid by TT before shippment.

Delivery time

35 Working days since receive the deposit

Package

Packing by film.

Warranty Period

12months since the date of BL.

Shipping

By sea

Offer validity

60Days
Environmental protection
When you produce powder, there is too much power in the workhouse, it will be very dirty, then you can choose to use Auto vacuum loading system, so that there won't much powder in the factory.

More machine details photo
Hopper/feeder
1.You can use feeder to feed the material into the extruder
2.You also can use only one hopper, the material can go directly into the extruder
3.We can install one alarm on the hopper, when there is no material, it will alarm

4. Material: Stanless stell 304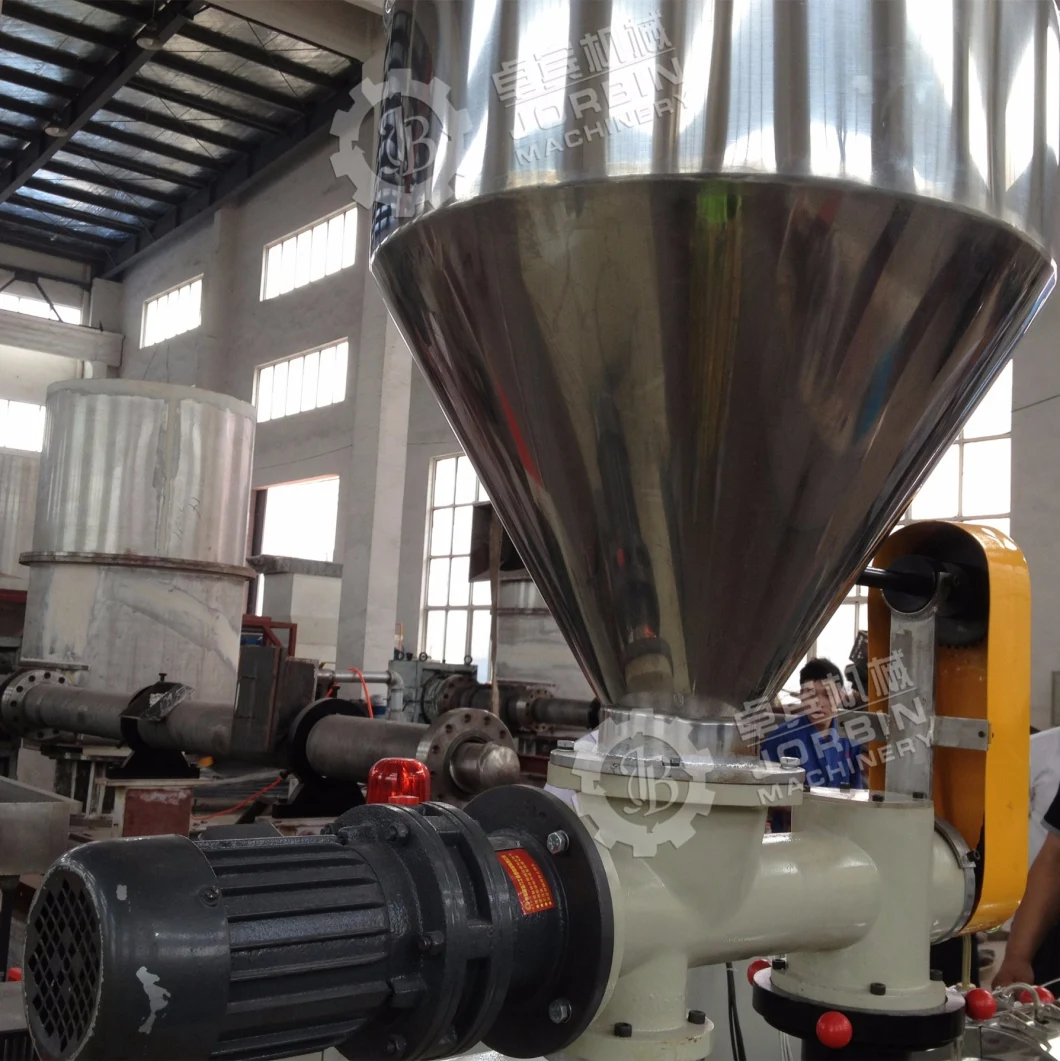 Conical twin-screw Extruder
1. Barrel screw: Material is 38CrMoAlA, according to different material adopt different cooling way, different construction of the screw
2. Gear box: gear box and distribution box all adopt hard gear face, high precision. Material of gear box is 20CrMnTiA, distribution box gear's material is 38 CrMoAlA, nitrogen treatment
3. Main machine motor: AC 55Kw
4. Cooling: by fan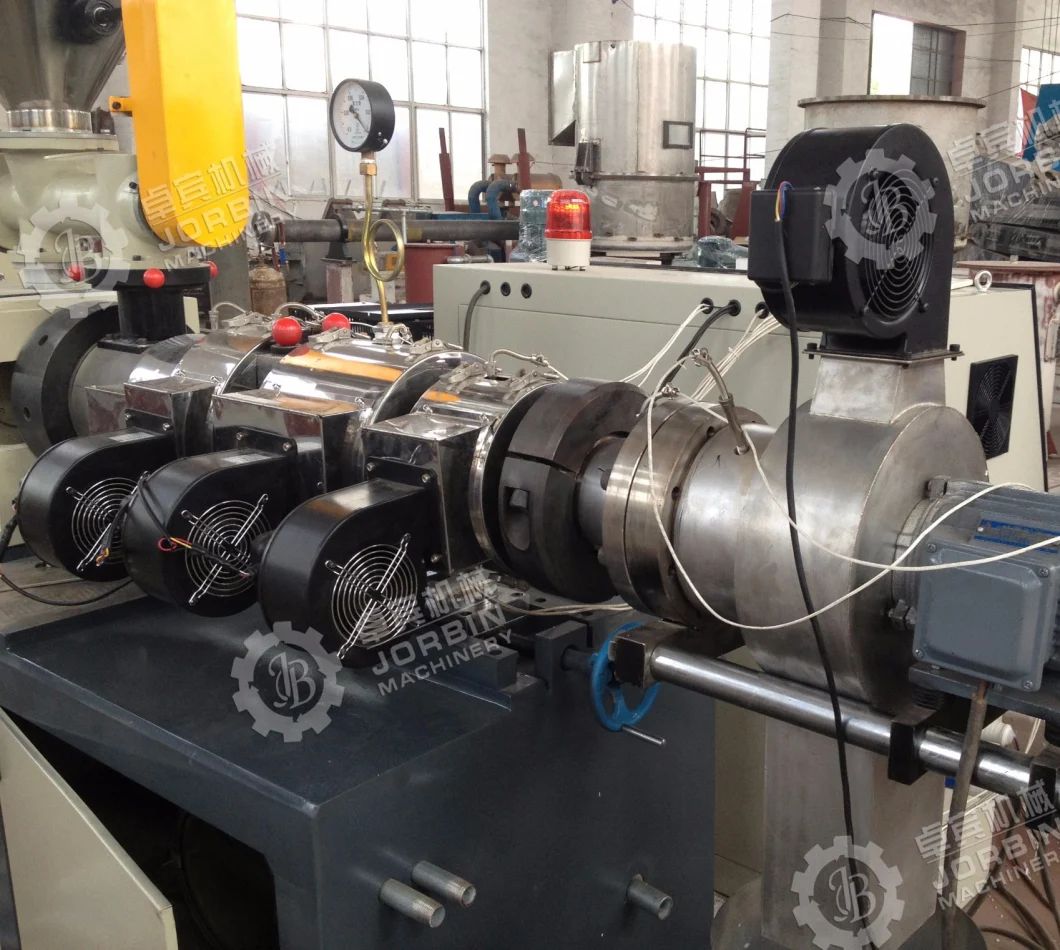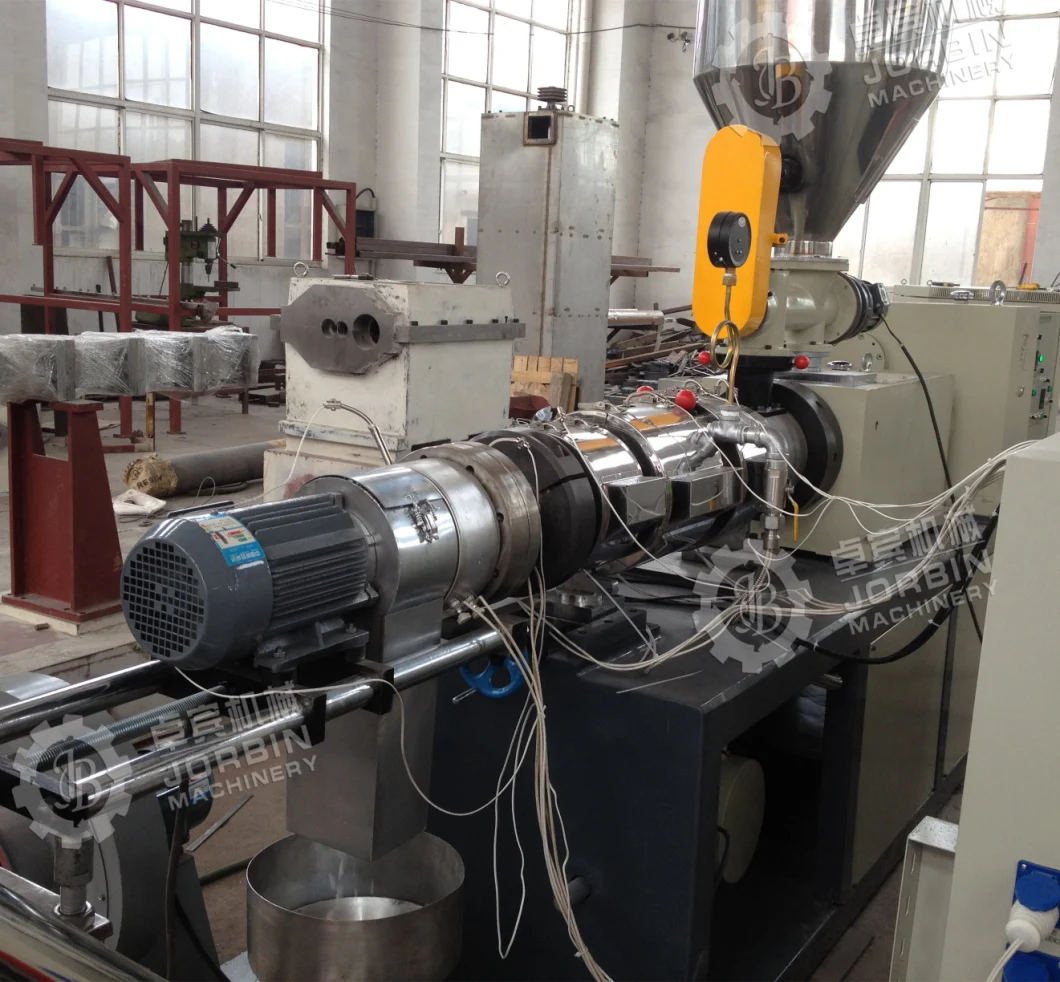 Wind cooling hot cut die
1. Screen changer quickly
2. Hot cutter mould: Die 40Cr,
3. Hot-cutter mould material is 40Cr,surface hard plating thickness: 0.03~0.04
4. Diverter hard plating, thickness 0.03~0.04, cost aluminum
5. Stainless steel pelletizer coverδ2, with light and watch hole
6. Can be move up and down, back and forward can be moved a little, material of cutter is 9CrSi, cutter rest, cutter holder with chromate treatment, there is spring on the cutter holder to put the cutter stick on the die, the pelletizer wheelbarrow with track, can move, all pelletizing system install on the mould.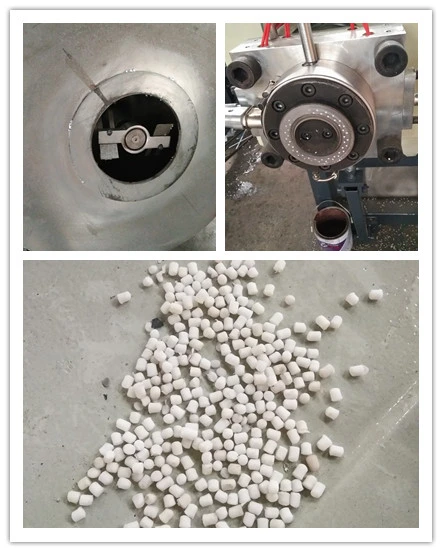 Two Wind transmission system, PVC is easily to stick together ,so it should be use two stage wind transmission system, and wind cooling vibration to seperator and cooling the material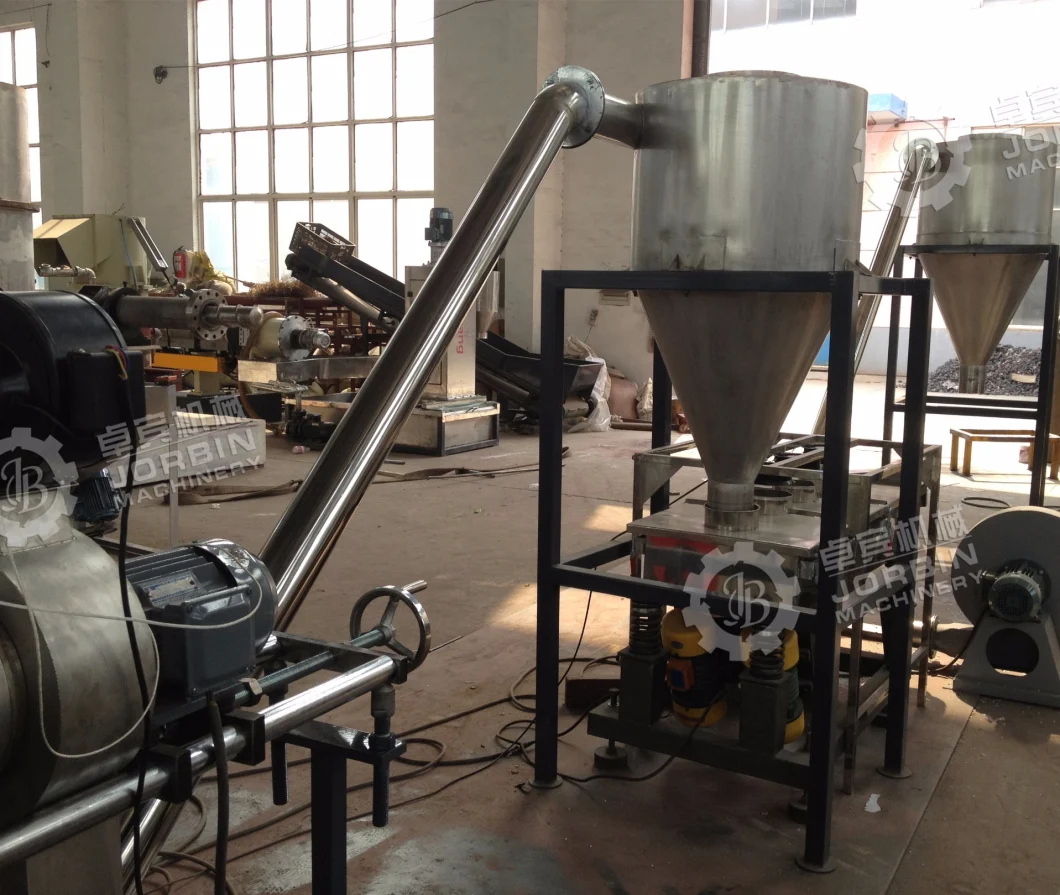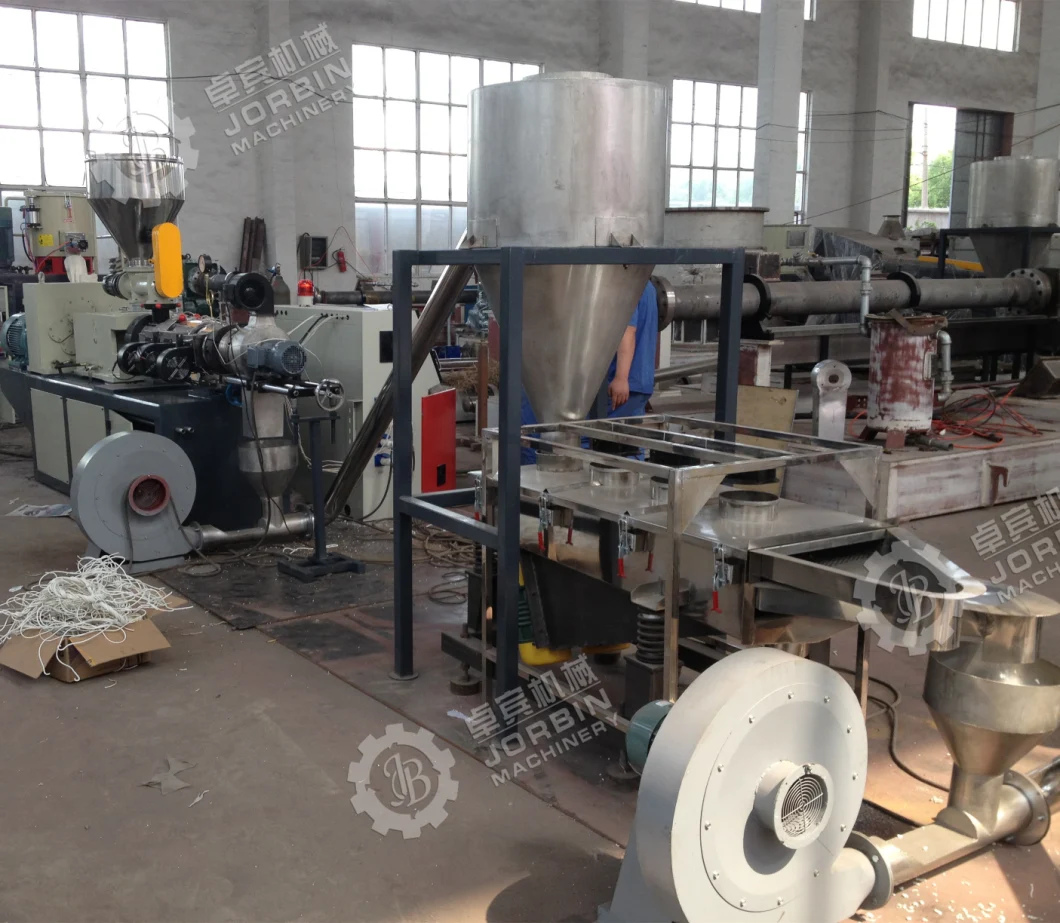 Wind cooling vibration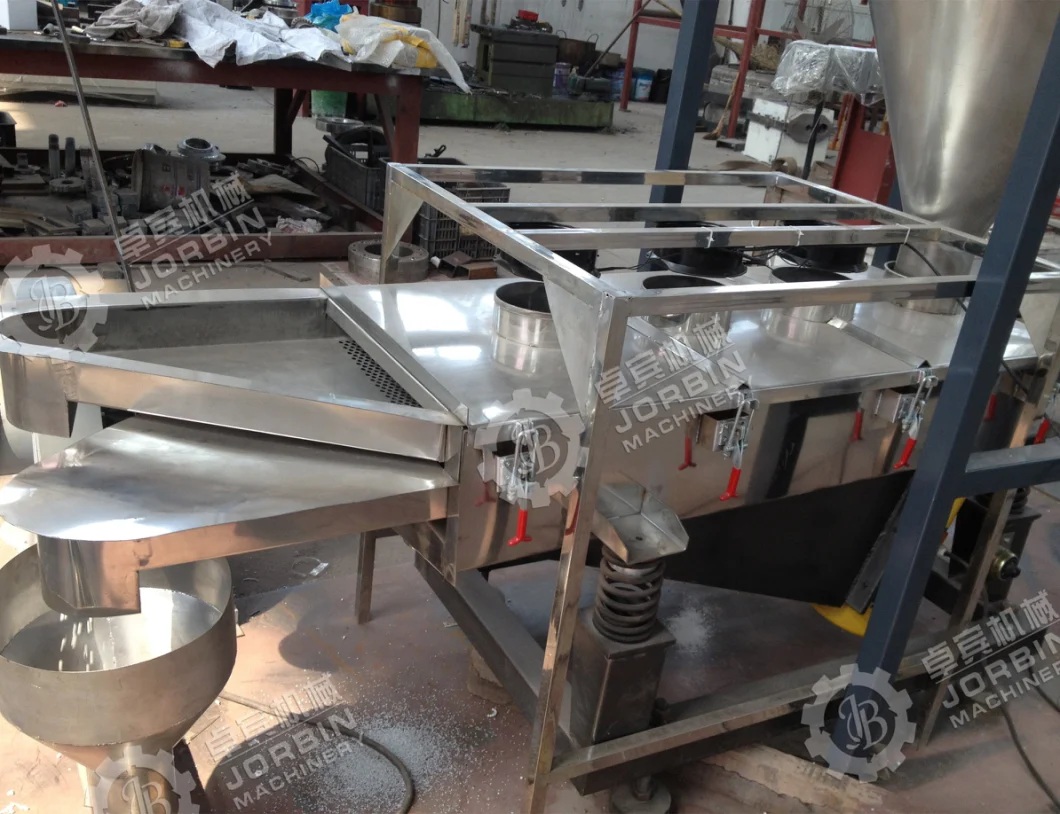 Machine under producting 9 lines for Tailand Client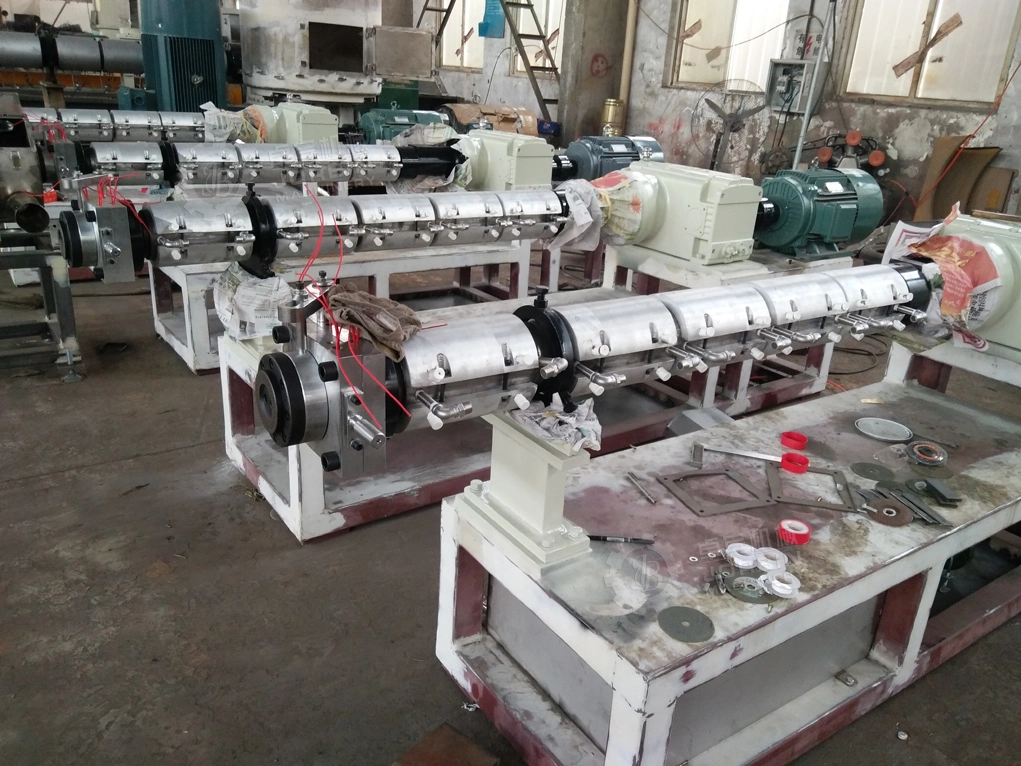 Cooling by water(Temperature in Tailand is too high, so wind cooling isn't enough, then we use water cooling for them)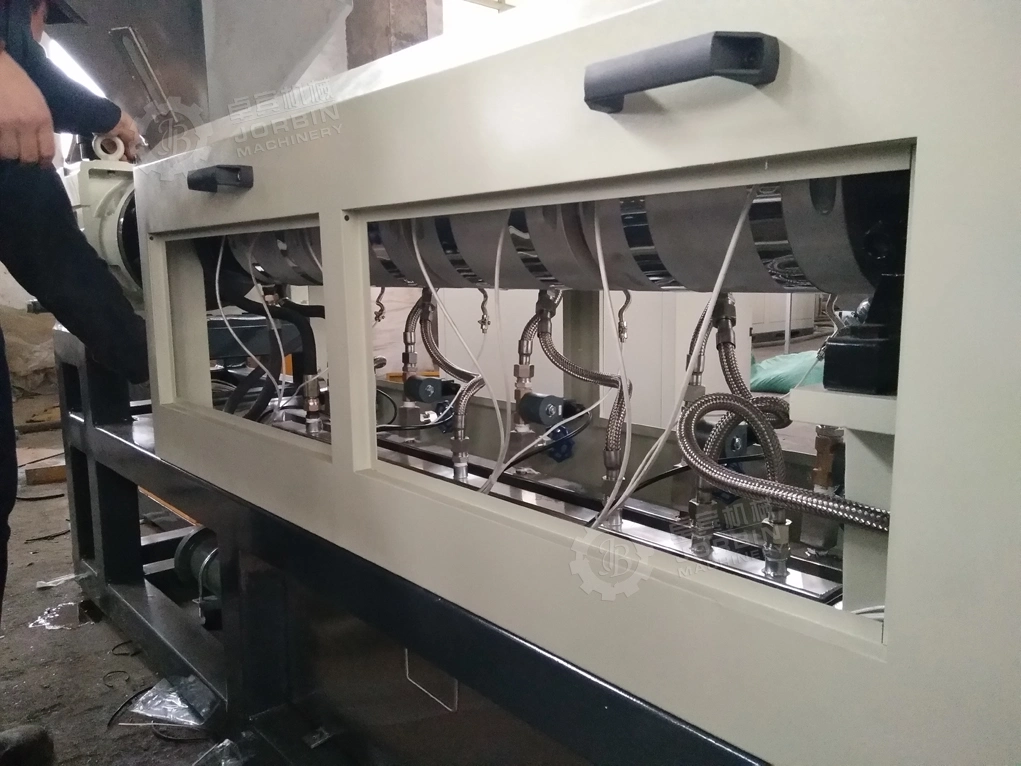 Material we test for the machine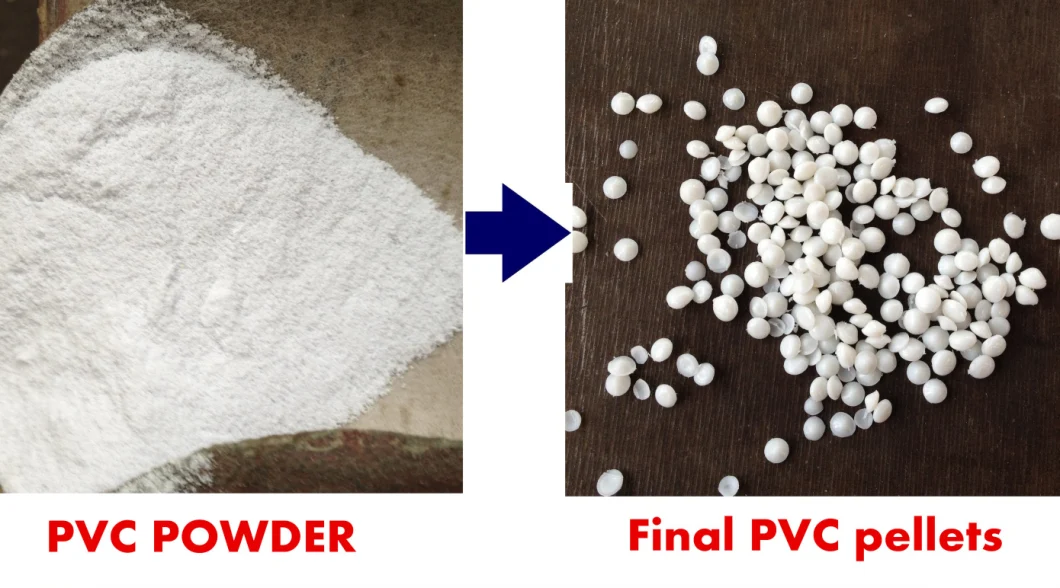 1. We supply below necessary documents with the machine:
Machine layout

Electricity diagram

Machine certificate

General manual book/maintenance book
2. We provides one-year quality guarantee. During this period, if the machine's malfunction is approved to be our responsibility, we will send the broken spare parts to you with DHL courier or other way within 7 workdays after receiving the complainant. And send the technicians to the buyer's factory for maintaining. All charges are in our account.

3. After one year guarantee, If you need we can provides payable spare parts and technician's VISITING maintenance, and any broken spares we can send you soon as possible.

4. We trust that our quotation meets with your requirements and we will gladly furnish you with further information.

5. 24Hours service : Cell+86-13915707468