Machine Introduction:
Optical fiber laser marking machine is using a high energy,high precision laser beam, fast marking the picture and character on materials surface.
Portable type marking machine is special designed for small products custom-made marking, such as Jewelry,
lighter, brand, U disk, gifts. etc. It is small shape design,easy take away.
Advantages
:
energy consevation, no consumable parts, easy operation,do not need maintain in whole machine life. Marking speed is high, stable and economic.
Application
:
Common metals and alloys (iron, copper, aluminum,magnesium, zinc), rare metal and alloy (gold, silver,
titanium, etc.), metal oxide, phosphating, anodized aluminum, plating surface, ABS material, pervious
to light buttons, printing products, electronic components packaging, insulation, industrial ceramics, etc.
Electronic components, integrated circuits (PCB) ,electrical appliances, mobile communicationshardware, tools, accessories, precision instruments clocks and watches, glasses, jewelry accessories,auto parts, plastic buttons, building materials,plastic buttons, PVC pipes, etc.
Specification: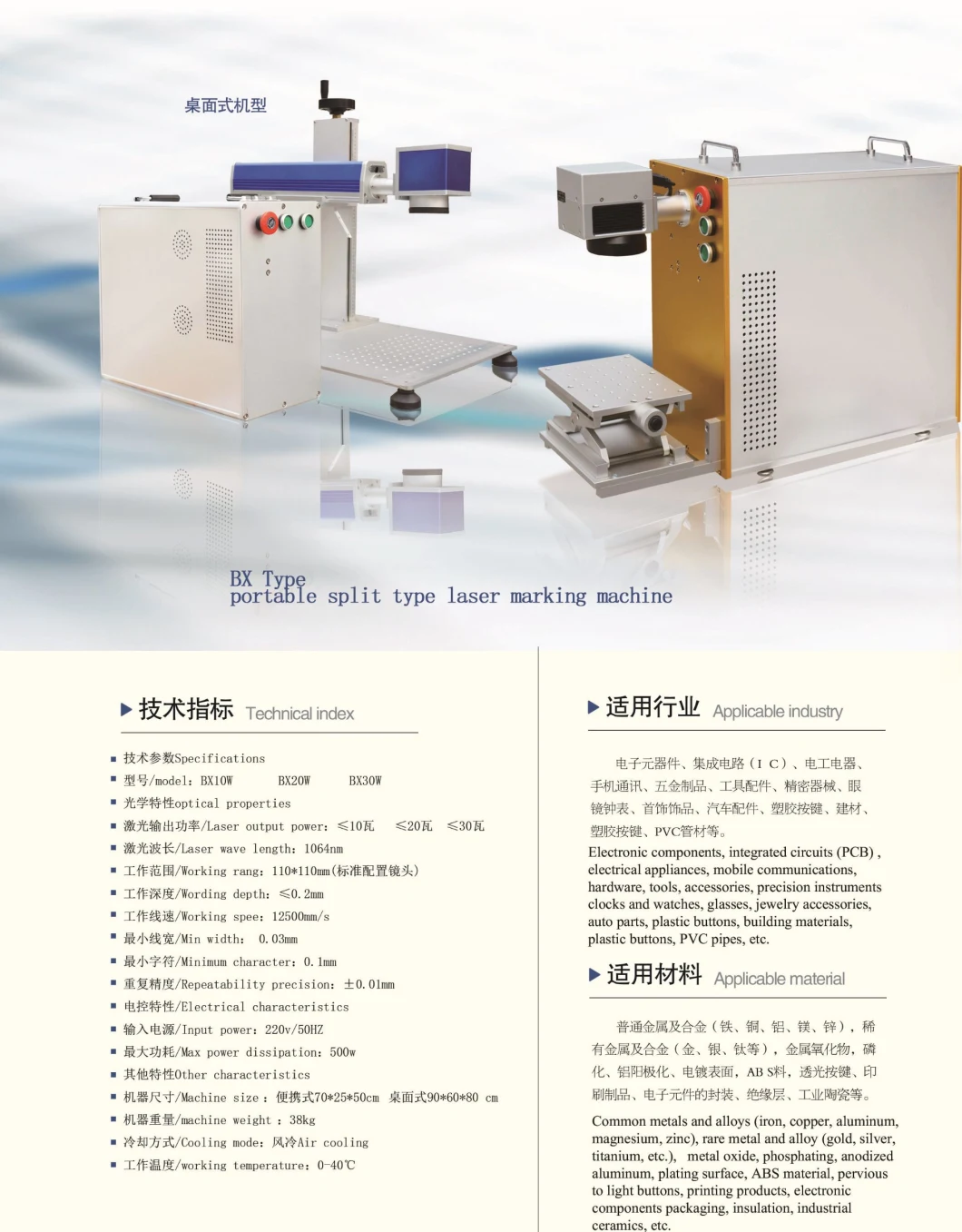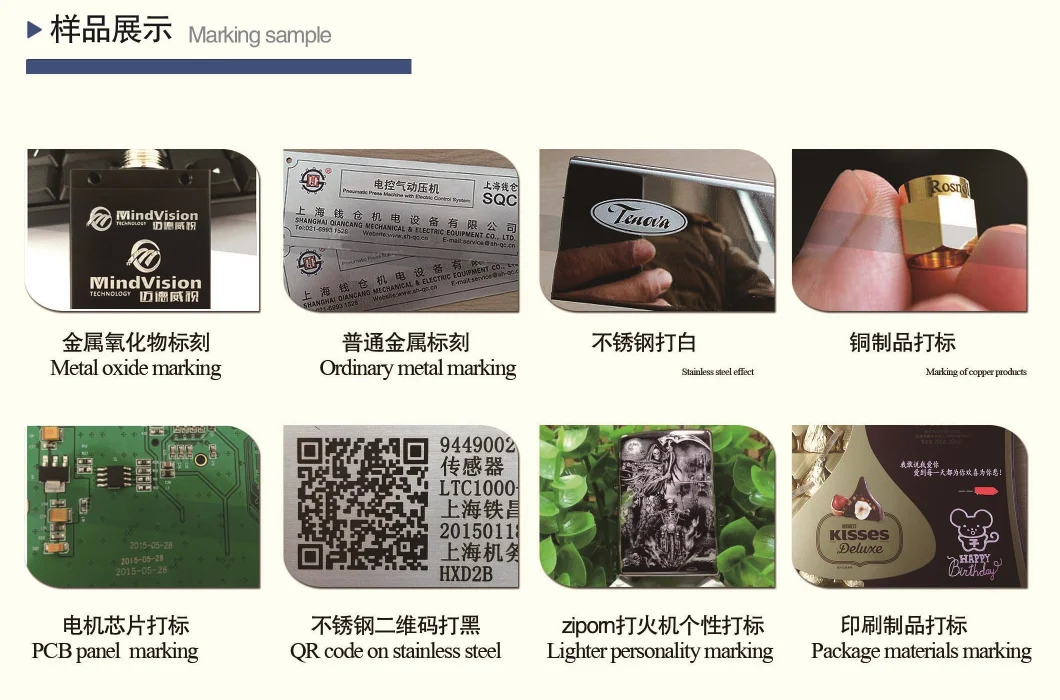 Machine details: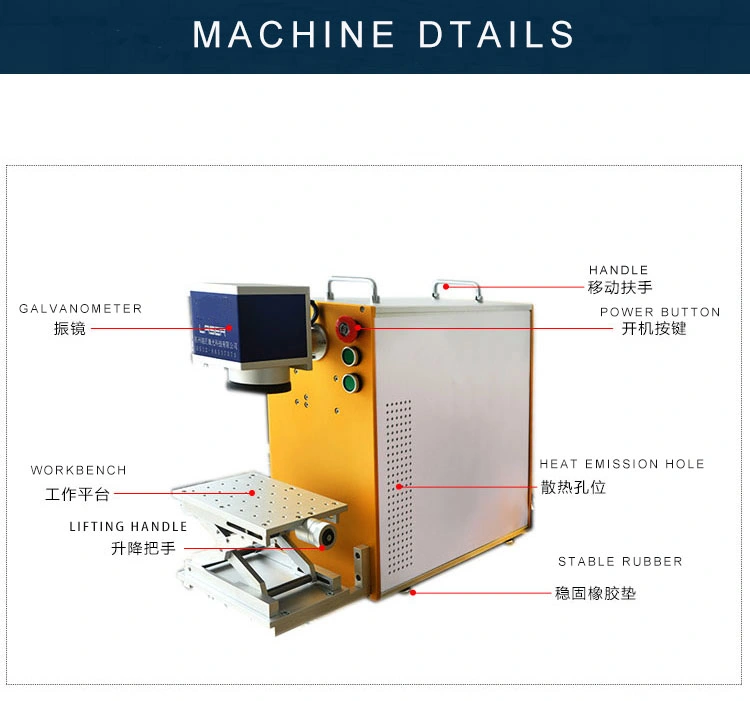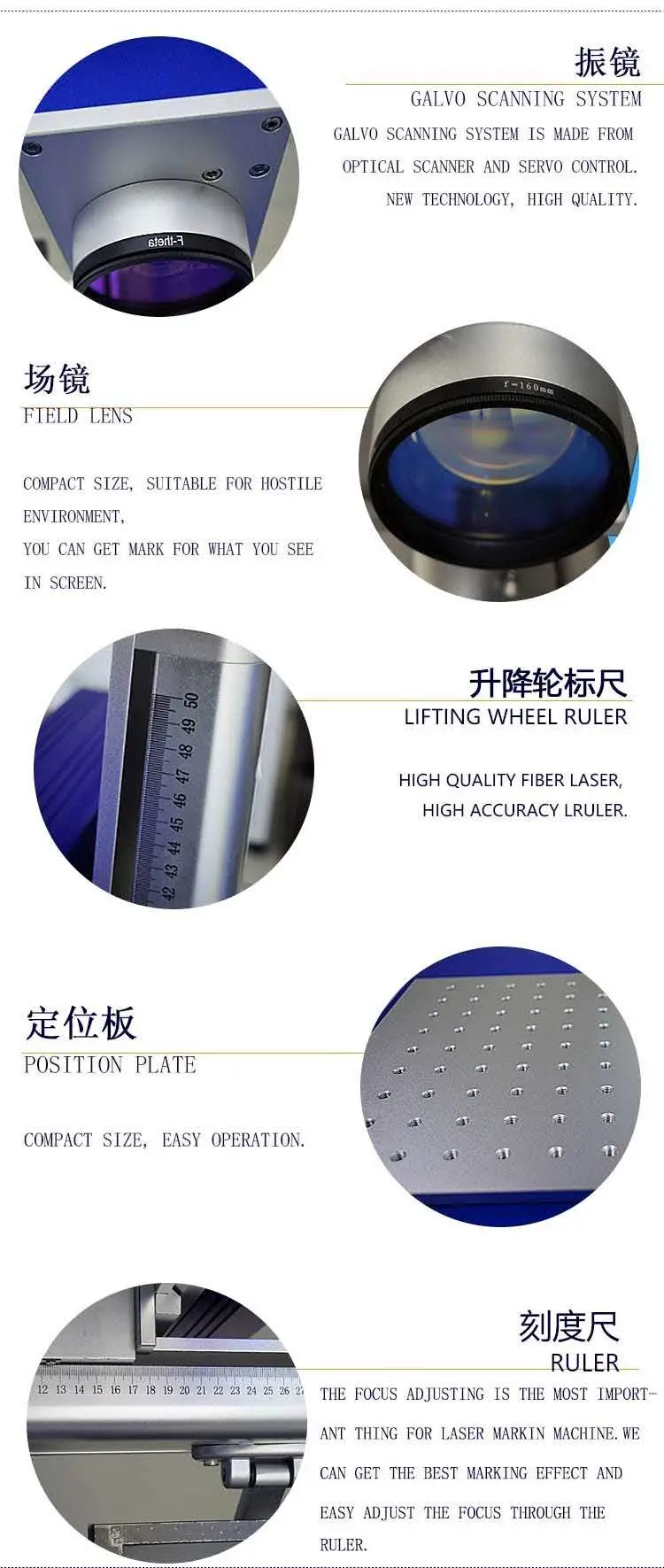 Our laser marking machine list: