We manufacture screw and kneading segments for co-rotating twin screw extruders ranging from
20 mm to 200 mm
and over. Our manufacturing specializes in segmented screws for twin screw extruders and is optimized for flexible order handling.
C
o-rotating twin screw elements for
-APV -KOBE -OMC
-Buhler -KraussMaffei -Theysohn
-Buss -Berstorff- -Toshiba
-Clextral -Labtech -USEON
-Coperion -Lantai - others
-JSW -Leistritz
-Keya -Maris
Types of the Screw Segments
* Convey Screw Segment
* Mixing Screw Segment
* Kneading Block & Disk
* Transition Screw Element
* Deep groove transfer element
* Screw element for side feeder
* 1-flighted,2-flighted,3-flighted screw elements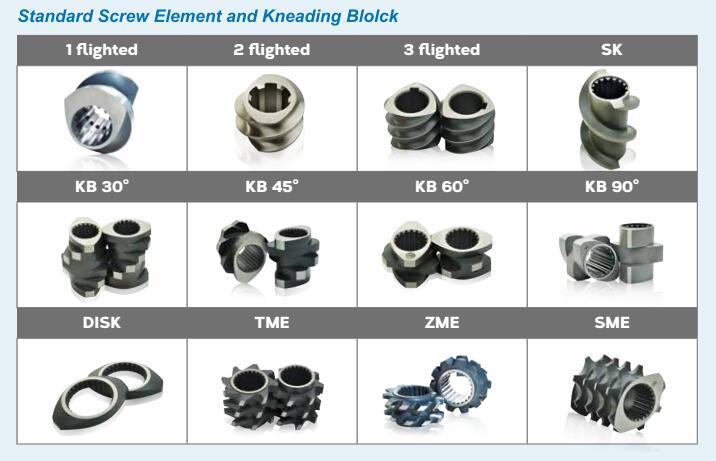 We offer a broader choice of materials:
For wear application:
* Tool Steel : W6Mo5Cr4V2;
* PM-HIP material :
SAM10
,
SAM26
,
SAM39
,CPM10V,CPM9V
For corrision application:
* Nitrided Steel: 38CrMoAI;
*
PM-HIP material :
SAM26
,
SAM39
,CPM10V,CPM9V
For wear and corrision application:
* PM-HIP material:
SAM26
,
SAM39
,CPM10V,CPM9V
Other materials:
Stainless Steel: 316L,C276 etc.
By working closely with customers in choosing optional materials,we can minimize wear and tear and associated costs.
Our Production Plant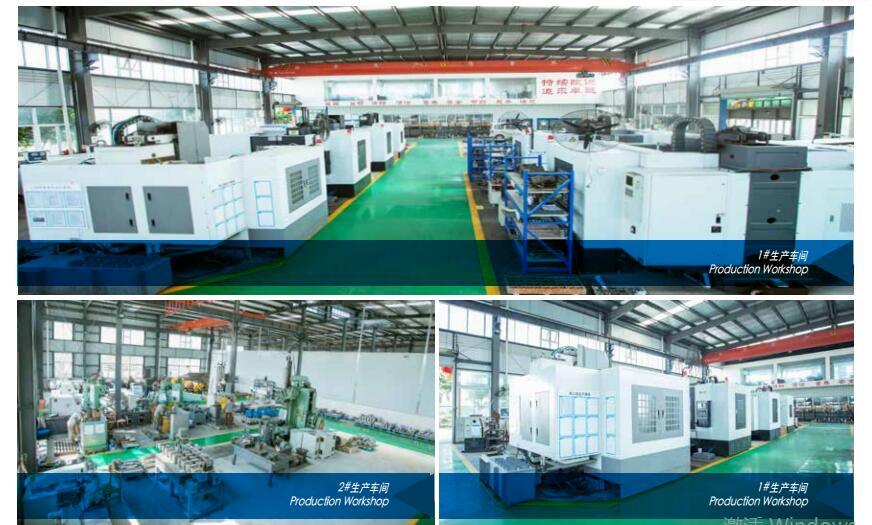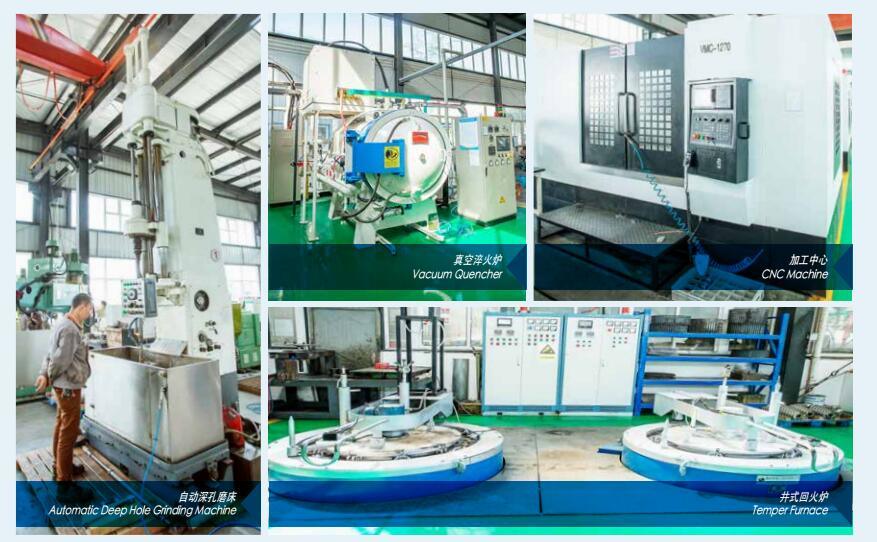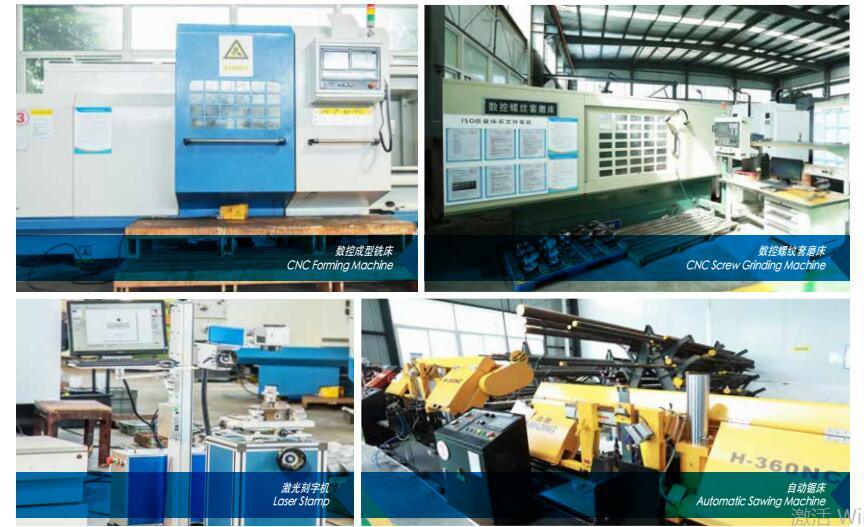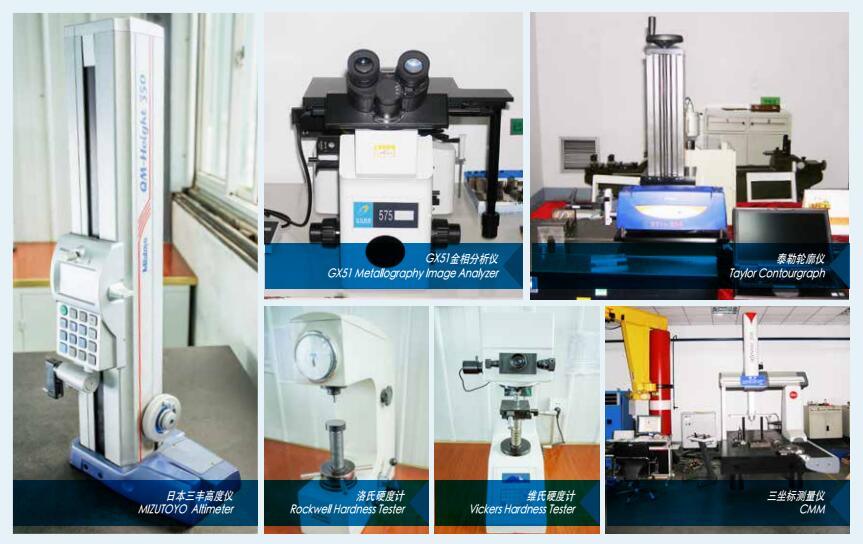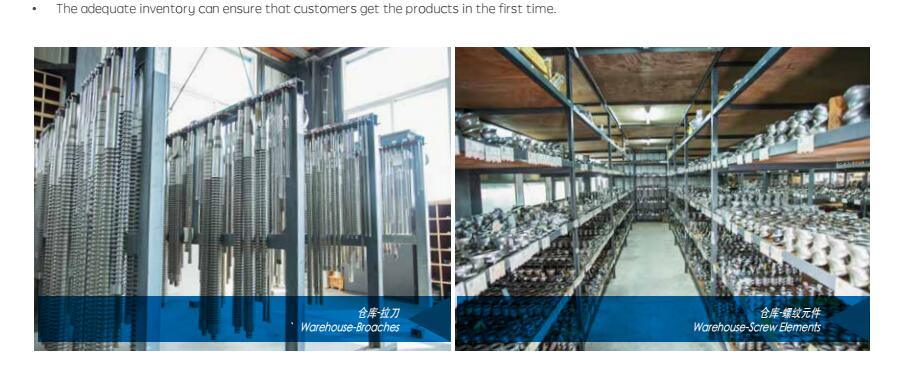 FRQ
1
.
Q: Are you a factory or trading company?
----A:
A factory
2
. Q: Where is your factory located? How can I visit there?
-----A: Our factory is located in
Chengdu
,
Sichuan
Province, China,
1) You can fly to
Chengdu
Airport directly. We will pick you up
when you arrive in the airport
;
All our clients, from domestic or abroad, are warmly welcome to visit us!
3
.Q: What makes you different with others?
----A: 1) Our Excellent Service
For a quick, no hassle quote just send email to us
We promise to reply with a price within 24 hours - sometimes even within the hour.
If you need an advice, just call our export office at +86 028 87226313,we will answer your questions immediately.
2) Our quick manufacturing time
For Normal orders, we will promise to produce within 30 working days.
As a manufacturer, we can ensure the delivery time according to the formal contract.
4
.Q: How about the delivery time?
----A: This depends on the product. Typically standard products are delivered within 30
days.
Q: What is the term of payment?




----A: 1) T/T payment; 2) LC;
6
.Q: May I know the status of my order?
----A: Yes .We will send you information and photos at different production stage of your order. You will get the latest information in time.